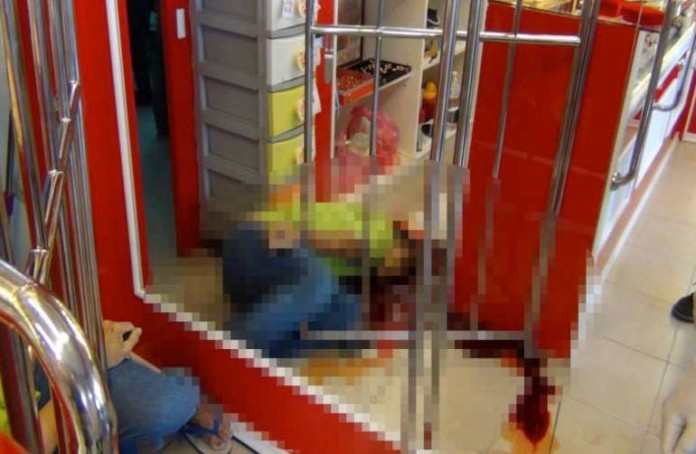 Chonburi-
A 52 year old owner of the Tem Thong gold shop in Chon Buri, Mr. Montree Thipdee from Sakorn Nakorn killed himself Friday on full view of CCTV and in front of his wife in the middle of the business day.
As seen on the video, Mr. Thipdee was arguing with his wife over finances. He kept warning her, Ladawan Thipdee, 57, that if she kept bothering him and annoying him he would rather kill himself. His wife, not believing his threats, continued to pester and nag him about the financial situation.
Having had enough of the argument Mr. Thipdee decided he would rather kill himself then listen to his annoying wife longer and walked over to a drawer, removed his personal 9mm pistol and shot himself in the dead, dying instantly.
Upon reviewing the video police determined the issue was indeed suicide. We here at the Pattaya news encourage those with annoying wives to find alternate solutions to the problem.