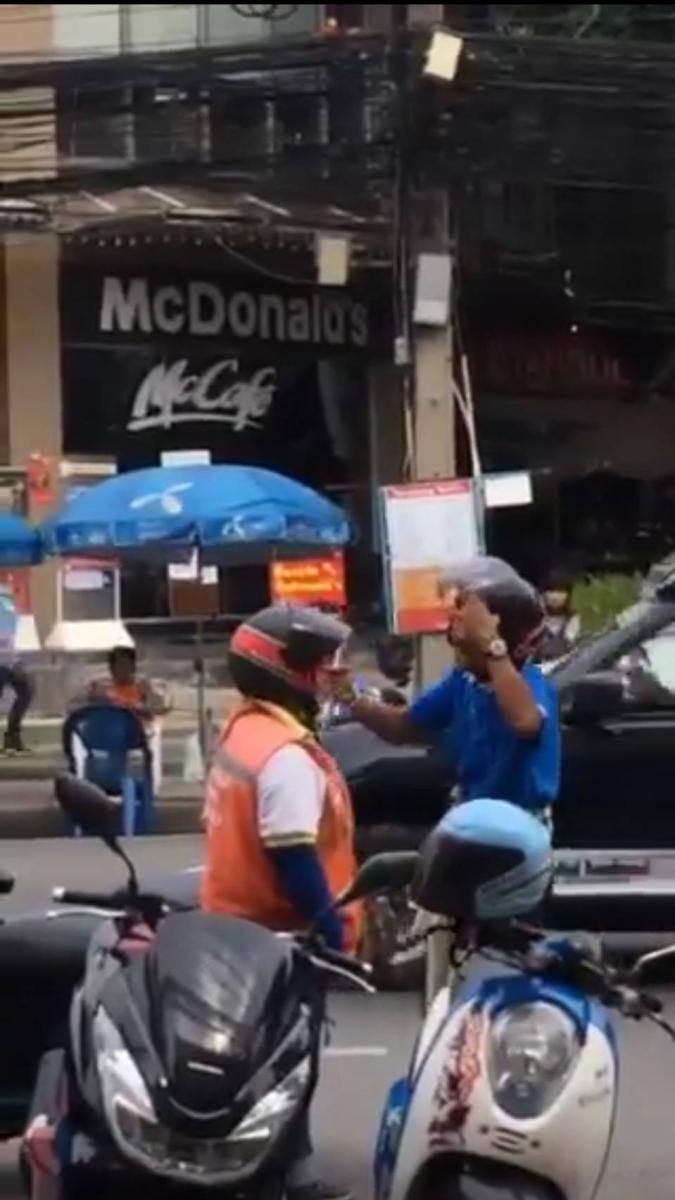 Pattaya-
Mid Wednesday afternoon a group of motorcycle drivers attacked a man wielding a hammer after he threatened a female motorcycle driver from the stand, located directly across from the Mc-donalds on Second Road in front of the Avenue Shopping Mall.
It is unclear what sparked the incident originally however bystanders reported that after the upset man, whose nationality is unclear, hit the motorcycle of the female driver the rest of the motorcycle taxi drivers came to her defence, attacking the man in broad daylight in front of dozens of tourists leaving him dazed and bloody in the street.
Police are investigating the incident.
We will give further updates as we get them.
The first video shows the man threatening the driver, the second shows the aftermath.