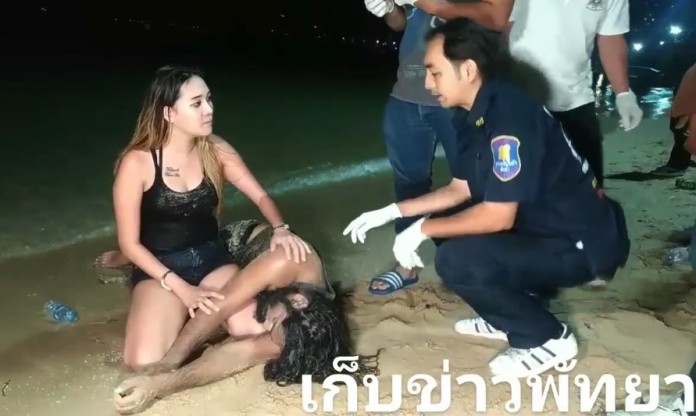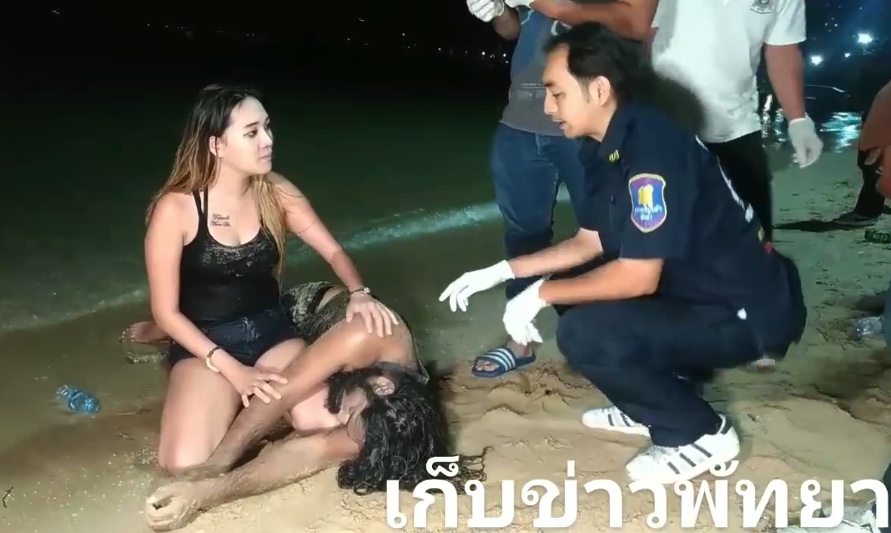 Pattaya-
A foreign tourist, who was not identified, was saved from being another casualty of a recent string of drownings on Pattaya Beach by a local Thai woman who was "hanging out" on the beach in the area of Soi 13/4 at 4:00AM on early Monday morning.
He went for a drunken late night swim and ran into trouble. She managed to help get him to shore and gave him CPR as other onlookers called for help.
Police and emergency workers arrived quickly to assist and were impressed that she had managed to save him with CPR.
She has not been identified.
Medics took him to Pattaya Memorial Hospital as he was still dazed and out of it for a complete evaluation.
The Pattaya news hopes you do not take late night drunken swims, especially in Pattaya Bay.