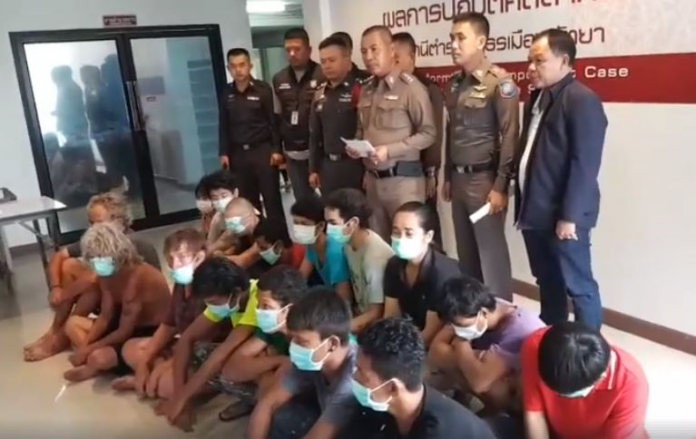 Pattaya-
Pattaya Police in conjunction with immigration police tracked down and arrested 19 foreigners from such different countries as the US, UK, Canada India and Cambodia early this week.
Pattaya City Police Officers stated that several of the foreigners were caught working without a work permit as well and were subsequently arrested, however all 19 foreigners were either on overstay or had entered the country against the law and had no visa.
Several foreigners were also homeless and had been residing on local area beaches with no source of income and had become a public nuisance. Local residents commented on social media specifically about the man on the bottom row, second from left, who is unidentified. They stated this man had been wandering Pattaya beach intoxicated and aggressive for weeks wearing only a pair of shorts and bothering tourists and locals alike for cigarettes and liquor.
All the recently arrested foreigners will be brought to the Deportation Center in Bangkok where they will be charged and deported at their expense. For those who are unable to pay they will be detained until they can raise the funds to return to their country.