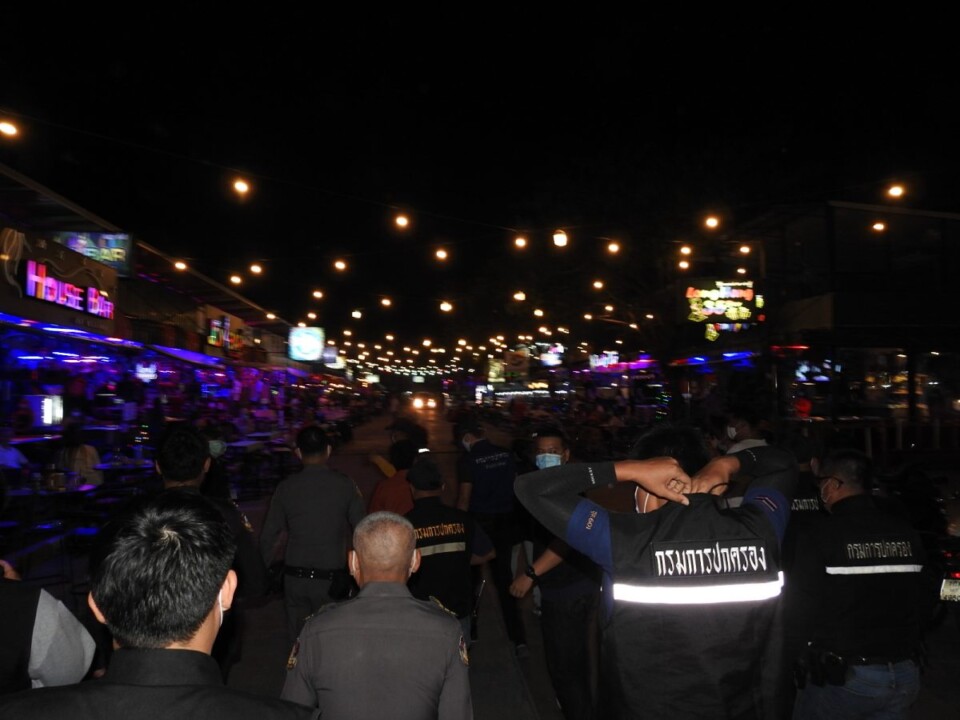 National —
The Thai government has clarified that the recent permission granted for entertainment venues to operate around the clock in the U-Tapao International Airport & Eastern Airport City Project does not extend to nearby areas such as Pattaya and Rayong.
Deputy government spokeswoman Traisuree Taisaranakul clarified this on Sunday, August 27th, emphasizing that the Interior Ministry's recent notice in the Royal Gazette applied exclusively to the specified locations within the U-Tapao airport complex.
Ms. Traisuree emphasized that the extended operating hours were applicable only within the boundaries of the U-Tapao airport and the Eastern Airport City site. She further explained that establishments outside these areas such as in Pattaya and Rayong would continue to operate according to the existing regulations on normal operating hours, with closing times set at either midnight or 2 AM.
The Eastern Airport City Project encompasses 6,500 rai of land within the U-Tapao airport compound. The decision to allow around-the-clock operations was aimed at accommodating aviation activities that operate continuously, mainly for passengers in between flights to have a drink at airport lounges and bars. A similar rule exists for Suvarnabhumi Airport in the Bangkok area.
The project is part of an initiative to upgrade U-Tapao airport, positioning it as the country's third major international commercial airport alongside Don Mueang and Suvarnabhumi airports.
With plans for a high-speed railway connecting the three airports, Thailand aims to collectively serve up to 200 million air passengers annually. This ambitious endeavor is set to bolster the Eastern Economic Corridor's status as a focal point for targeted industries and businesses.
The U-Tapao International Airport & Eastern Airport City Project includes passenger terminals, a commerce and land transport center, an aircraft maintenance and overhaul center, a free trade zone, a cargo complex, and an aviation training center. The project's comprehensive scope aligns with Thailand's vision for enhancing its aviation infrastructure and economic prospects in the region.
Meanwhile, this latest development prompts debates in Pattaya whether or not entertainment venues in the city should also be allowed to operate around the clock to support tourism.
Those who disagree point out that the leniency on operating hours will only lead to more problems such as traffic accidents, violence, and noise pollution.
On the other hand, those who support the measure argue that it will significantly boost the local economy. They also believe that the city is already accustomed to late-night revelry and that the problems cited by the opposition are manageable. They also say foreign tourists in particular are not used to going home at midnight and that regular early shutdowns and raids hurt the image of a vibrant tourism city.
Pattaya City Poramese Ngampiches has previously stated that the city would need to carefully consider the pros and cons of legally allowing venues to operate at any hour and if it did happen would need careful zoning restrictions and thought put into any proposition.