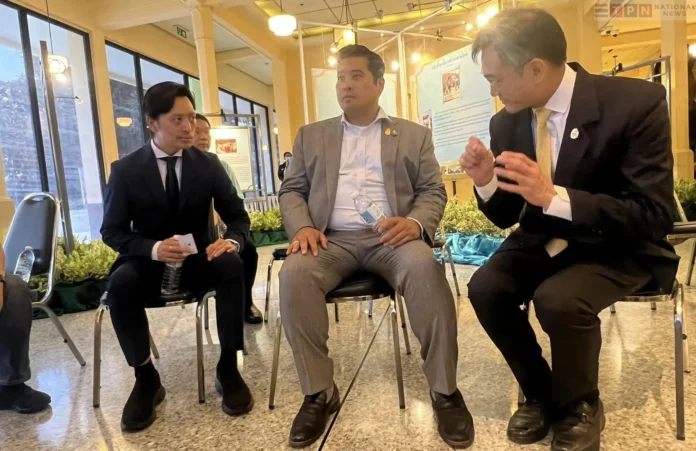 Here is a look at the top NATIONAL Thailand stories, chosen by our Pattaya News/TPN National team, from the last week, Monday, August 14th, 2023, to Sunday, August 20th, 2023.
They are not in any particular level of importance but are listed in the order of date of publication.
Let's get started and see what the top stories were!
Police said they were calm and used discretion and as a result nobody was injured. They also downplayed the incident, stating it wasn't a major issue and that the man had just lost his temper.
2. Parliament speaker Wan Muhammad Noor Matha has yet to decide the final date for the next round of Thailand's prime ministerial vote pending the Thai charter court's ruling on the ombudsmen's petition.
Mr. Wan, meanwhile, further stated that the next PM voting may happen either on Friday the 18th or next Tuesday, the 22nd of August if the court decides in a manner that allows the vote to proceed. The final date was finally decided upon as the 22nd.
On Wednesday, August 16th, the Constitutional Court of Thailand voted unanimously to drop the petition from the election-winning Move Forward Party to review a parliamentary decision that blocked its leader Pita Limjaroenrat from being re-nominated as a PM.
3. The third son of His Royal Majesty King Maha Vajiralongkorn has visited Thailand for the first time in decades.
Doctor Chakriwat Vivacharawongse, 40, well known to Thais as 'Than Aong' joined his elder brother Vacharaesorn Vivacharawongse 'Than Aon' in Bangkok on Sunday (August 13th).
The second and the third son of His Royal Majesty King Maha Vajiralongkorn returned to New York after visiting Thailand.
4. A 34-year-old Thai man died last week reportedly from monkeypox, marking the first monkeypox-related death for Thailand, according to Dr. Tares Krassanairawiwong, director-general of the Department of Disease Control.
The patient sought treatment at a private hospital in Chonburi around July 11th, 2023, after he developed a headache, itching, rash, and bumps on his body. He was diagnosed with monkeypox, HIV, and syphilis.
5. Thailand has some of the strictest alcohol laws in the world, and one of them is a prohibition on advertising any alcoholic beverage. This law carries a fine of up to 500,000 baht and a possible one year in imprisonment.
6. Buddhist people in Bangkok are demanding the removal of a tall, mystical statue that they claimed is disturbing and fear-inducing.
The statue is named "Khru Kai Kaeo," and some say that it was a revered teacher of a late Khmer King. However, there is no mention of this figure in historical records.
That's all for this week, as always thanks for your support!