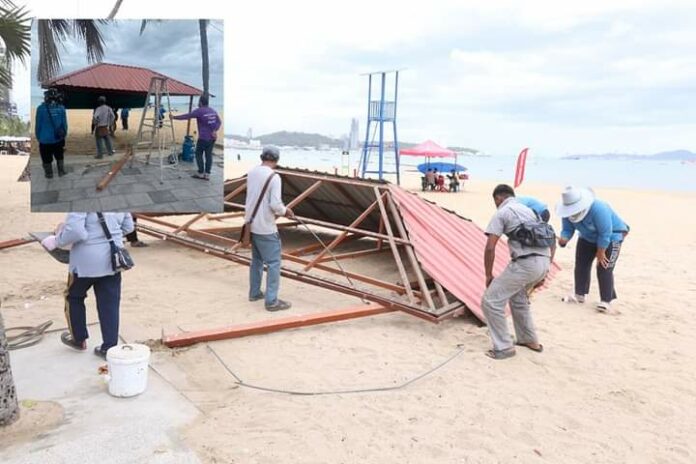 Pattaya City-
On June 9th, 2023, Pattaya City officials tore down a pavilion on North Pattaya Beach that they say was constructed without proper permission from the city.
The structure, which appeared to be a pavilion mostly used for shade and cover by lifeguards, tourists, and local residents, had garnered many complaints alleging it was obstructing what concerned citizens called the beautiful natural views of Pattaya Beach.
Pattaya City officials inspected the location and confirmed it had been constructed some time back and was encroaching on a public area. It was unclear who had erected the structure but regardless Pattaya City decided to act on the complaints and removed the structure.
Pattaya City is also reportedly looking at unused police safety and tourist information boxes also and considering them for removal for similar reasons to the pavilion.