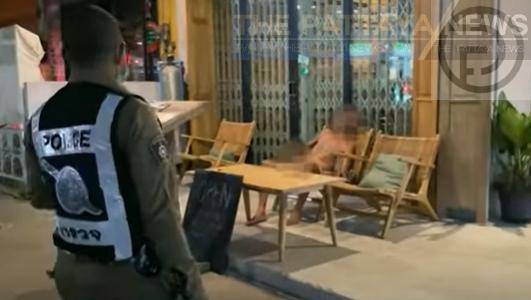 Krabi –
An intoxicated French man was found sleeping naked in front of a restaurant in Mueang Krabi, surprising local residents.
The Mueang Krabi Police were notified of the incident at 8:00 P.M. earlier this week at an unidentified restaurant in Fresh Market City. They arrived at the restaurant to find the naked foreign man sleeping in front of the restaurant. A sarong cloth was found on the floor near to him.
Staff at the restaurant told police the intoxicated foreign man was aged around 40. His sarong was loose but he did not tighten it. It came off when he fell asleep.
The foreign man was woken up by police before putting the sarong back on. He told police that he is French. He stays in a hotel nearby and the police took him back to the hotel.
He was believed to have had a bit too much to drink the night before and police decided not to file public indecency charges after the man apologized.
The man's name was not released to the press, which he is likely quite thankful for.
=======================
The preceding article originally appeared on our sister website owned by our parent company TPN Media.