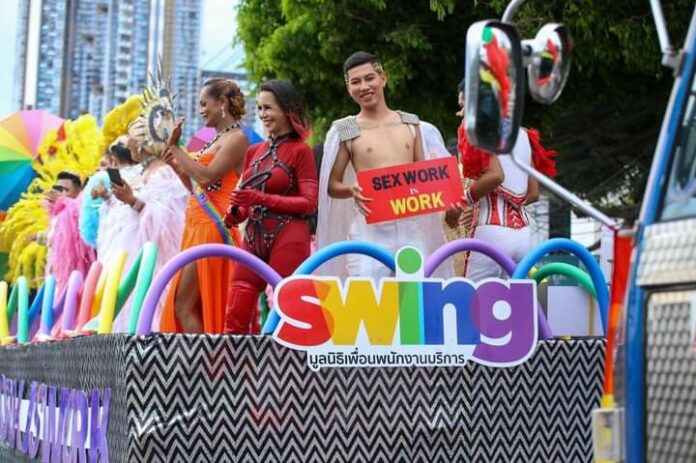 Pattaya/Jomtien Thailand-
Are you ready to show your pride and support for diversity, inclusivity, and equality?
Then this weekend, presented by SWING, will be a series of can't miss events on Jomtien Beach and the nearby Jomtien Complex.
The parade will feature a large variety of marchers, music, floats, festivities, influencers, models, celebrities, and more and will gather at the Chaiyapruek intersection on Jomtien Beach at 3PM, Saturday, June 10th, 2023.
The parade will then march down Jomtien Beach Road to the Jomtien Complex of Bars, located at the end of Jomtien Beach at the intersection with Thrappraya Road, which is estimated to take roughly up to three hours. Through traffic should avoid the area, although a portion of the road will be open to traffic.
But wait, there's more! From 7PM to 10PM SWING will host a Jomtien Complex wide series of events and festivals, with cabarets, music, dancing, fun, food, and more for everyone.
This is always a very popular event so come out and show your pride!
Photo credit Pattaya City PR.