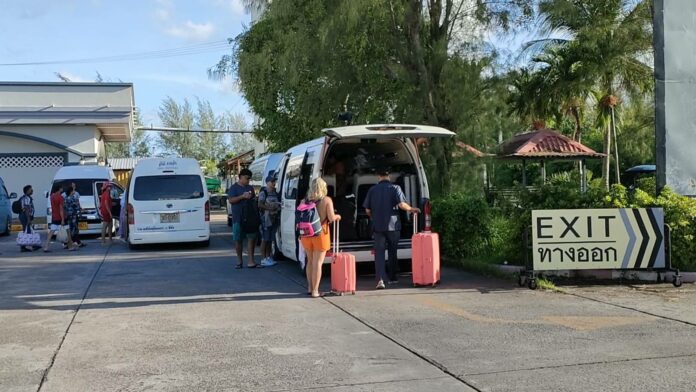 Phuket –
Taxi drivers in Phuket are being asked by officials to be more polite after a foreign female tourist was forced out of a minivan in Phuket by drivers of other vans operating at the Phuket Rassada Port.
Our previous story:
The drivers claimed the tourist's app-hailing van driver could not pick up passengers at the port and told the tourist to drag her suitcase out of there if she intended to use app-hailing services.
Now for the update:
The Phuket City Police Chief Colonel Pratueng Ponmana on Sunday (June 4th) went to the Rassada Pier with officials from the Phuket Land Transport Office (PLTO).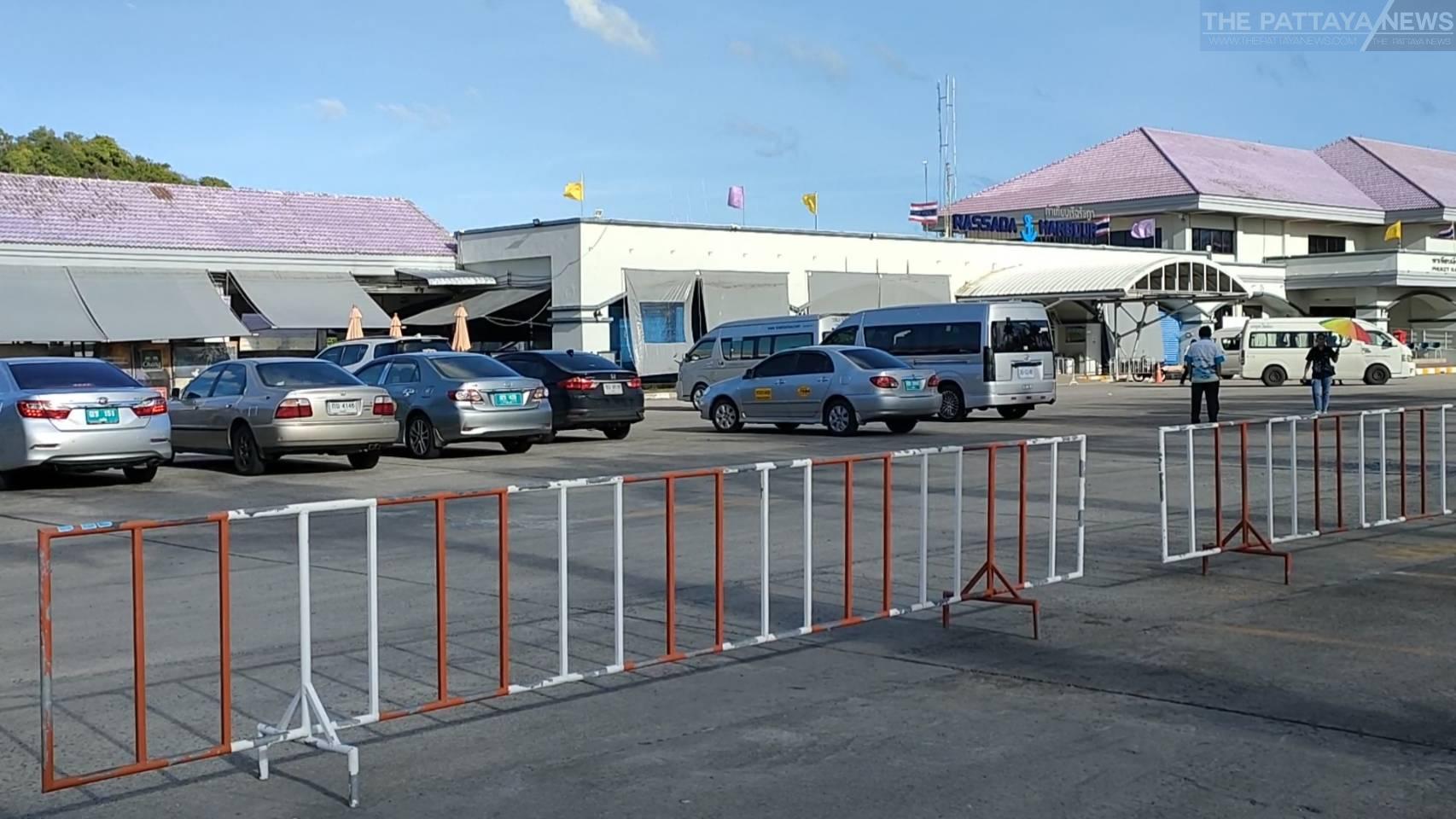 Mr. Kornpitak Artsuwan, the Acting PLTO Chief, told the Phuket Express that The minivan with his foreign passenger used the 'Bolt Application'.
The local taxi drivers at the pier misunderstood and they did not realize that the Bolt application has already been approved by the PLTO and is not illegal in Phuket.
However, after they have been informed, they now understood. There was no serious situation only a verbal argument. Taxi drivers have been told to be polite with each other for a good image to tourists.
However, Colonel Pratueng told the Phuket Express that the Rassada Pier is a private area which is allowed by the Phuket Provincial Administrative Organization.
The local taxi services at the pier are also legally operated which have a taxi rank of about 30 vehicles. They also have the right to protect their services by checking that taxi drivers from outside are legal services but need to be more polite. Meanwhile, taxi drivers from outside are also allowed to pickup customers if they use applications which have been approved by the PLTO.
TPN notes however that private businesses and places can enter contracts with specific taxi drivers and services, such as the Phuket Airport, which limits the availability of ride hailing apps and other services, even if the service is legal. As a private place, the Rassada Pier reserves the right to do so as well.
This has led to many conflicts and issues, especially at the Phuket airport, with some tourists even trudging significant distances from the airport terminal to save some money on taxis. Move Forward Party MP's have urged private businesses to allow ride sharing applications but many private businesses claim that they utilize their own taxi services for safety and security. Critics, however, say the contracts are only about money for both parties.
Applications which have been certified by the PLTO are below:
The original version of this article appeared on our sister website, The Phuket Express, owned by our parent company TPN media.
-=-=-=-=-=-=-=–=-=-=-=-=-=-=-=
Help support The Pattaya News in 2023!
Need legal advice or a lawyer? We can help. Click here.
See more information about listing a property with us by clicking here.
Want to advertise with us or inquire about promoting your business, event, charity, or sporting event? E-mail us at Sales@ThePattayanews.com