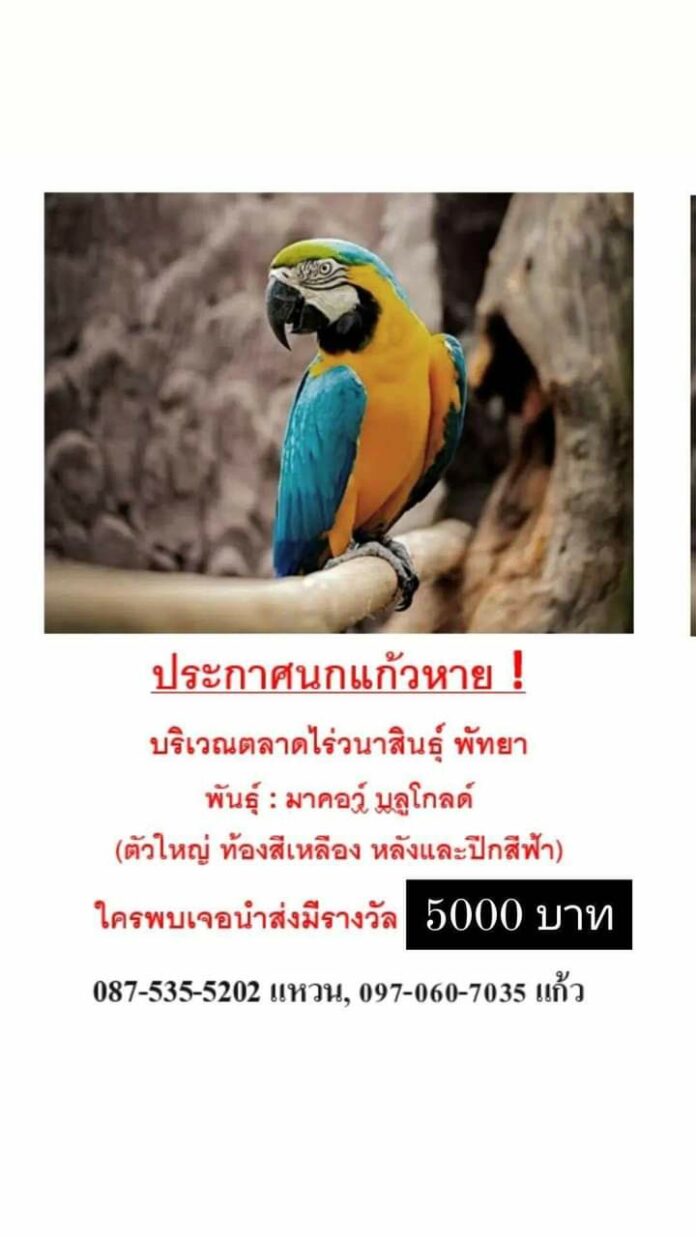 Pattaya, Thailand-
A 5,000 baht reward has been offered for a missing Macaw parrot that went missing after escaping a cage around Soi Siam Country Club in East Pattaya on June 2nd, around 830 AM.
The parrot answers to the name of Thong and is blue and gold in color. Thong is large, about the size of a normal housecat, and has a yellow belly.
If seen please call 0875355202. A 5,000 baht reward is being offered.
The parrot might have been sighted on Jomtien Beach yesterday, June 3rd, and may now be in the Jomtien area.