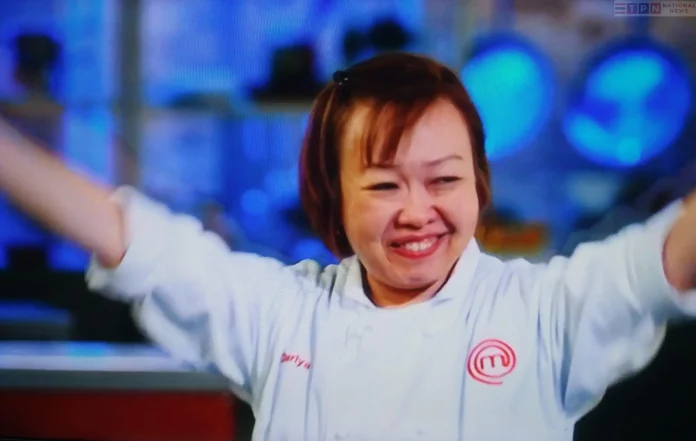 UK-
A Thai woman who learned to cook on an open fire in rural Chiang Mai has won British TV's biggest cooking competition.
Chariya Khattiyot, 40, dedicated her MasterChef success to the late grandfather who taught her to cook as he brought her up alone.
"This is unbelievable. It means the world, the sun, the moon and everything to me. I don't think anything can top this," she said after receiving her trophy from judges John Torode and Gregg Wallace.
"I'm so happy. This just proves that if you dream something and you work really hard and you never give up, you can get it. That's what my grandad said to me — never give up. He would be so proud of me.
"We did not have a lot of money. I used to pretend I had my own restaurant and cook on an open fire. My grandad was my only customer."
Chariya triumphed over 44 other contestants including finalists Anurag Aggarwal and Omar Foster in the eight-week BBC One contest.
Her winning menu in the June 1 final started with a Thai lotus tuille filled with coconut jelly, fried king prawns and pomelo salad flavoured with honey, palm sugar and coconut.
Her main course was a traditional northern Thai khantoke sharing platter of wagyu sirloin steak in Hung Lay curry sauce, minced lamb in a spicy tomato and shrimp paste, jackfruit and scallop salad, sticky rice and scallop crisp crackers.
She composed her own take on strawberries and cream for her dessert — a strawberry jelly and vanilla cremeux ring filled with macerated strawberries in strawberry liqueur, pistachio sponge, strawberry shards and a strawberry and Thai basil sauce.
After growing up in Chiang Mai, Chariya moved to Japan at 22 to study Japanese. She met her British boyfriend Adam there and moved to the UK. They now live in Basingstoke, Hampshire.
After moving to the UK, she spent seven years as a district manager for a coffee shop chain before setting up her own coffee roasting company in 2016 and becoming a master coffee roaster.
Chariya is very passionate about bringing northern Thai cuisine to the UK while making use of local ingredients.
"Thai food is not just tom yam and pad Thai. It has so many flavours, layers and textures and that is phenomenal. In many ways, my dishes are a fusion between Southeast Asian and Western food," she said.
"I am definitely going to open a few restaurants — that's for sure."
MasterChef judge Torode said Chariya's food has "always been honest and from the heart. It's always exciting, it's always unusual and it's always been beautiful and addictive. And not just punchy, exciting Thai flavours that we saw at the start, but also exceptional, innovative and exciting technique all the way through. A proper master."
Fellow judge Wallace added: "Chariya is outstanding and one of the best MasterChef contestants I can remember. Chariya has delighted and amazed me in equal measure.
"Some of her creations are absolutely beautiful — almost with an artist's touch. She is one of the most creative, skillful cooks I've seen on MasterChef for a long, long time."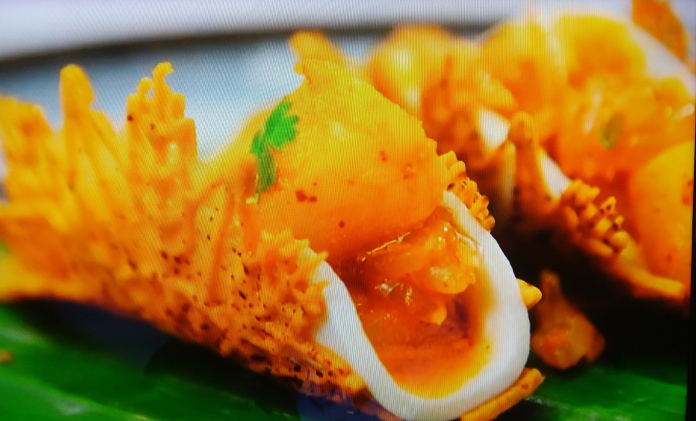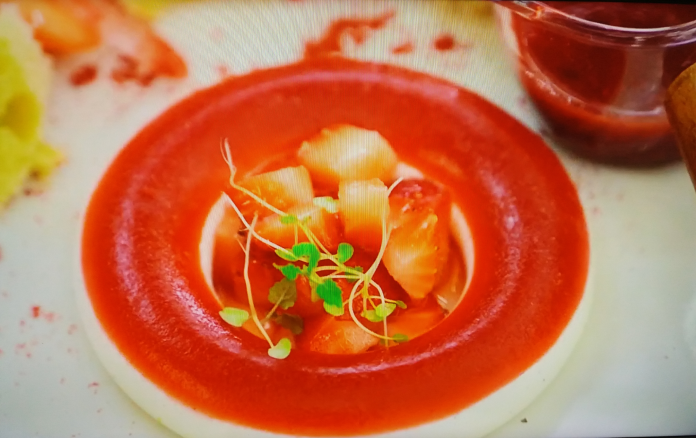 The original version of this article appeared on our sister website, The TPN National News, owned by our parent company TPN media. It was a press release provided to the Pattaya News.
-=-=-=-=-=-=-=–=-=-=-=-=-=-=-=
Help support The Pattaya News in 2023!
Need legal advice or a lawyer? We can help. Click here.
See more information about listing a property with us by clicking here.
Want to advertise with us or inquire about promoting your business, event, charity, or sporting event? E-mail us at Sales@ThePattayanews.com