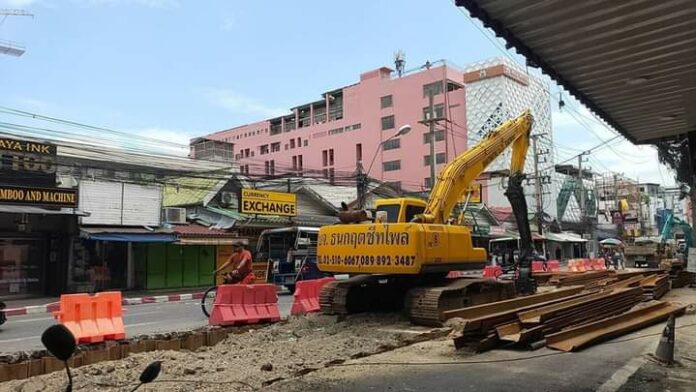 Pattaya, Thailand-
In what will likely be frustrating news for many Pattaya residents and tourists, the Pattaya Mayor posted on his social media today, June 3rd, 2023, that long-standing road construction on Pattaya's Second Road will not be finished anytime in the immediate future.
The project, which has been ongoing for well over a year, has suffered numerous delays and problems. According to the Pattaya Mayor, Poramese Ngampiches, this is due to issues with older construction under the road that has delayed installation of new pipes and drainage systems especially in the area around Mike Shopping Mall and Royal Garden.
Two more months of construction would mean that the project would not be completed until at least August of 2023 and that traffic delays and backups will continue on Second Road for now.
Photos: Pattaya City Mayor's Office