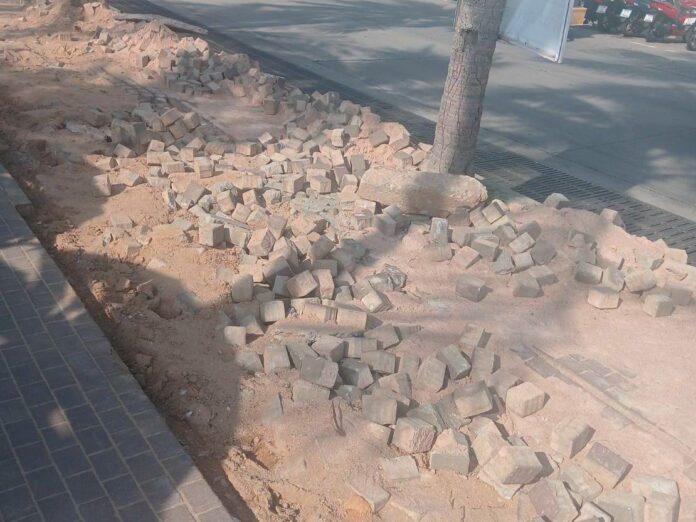 Pattaya —
A Pattaya deputy mayor inspected an ongoing construction project on Beach Road.
On May 31st, Pattaya Deputy Mayor Manoch Nongyai went to Pattaya Beach to inspect the ongoing "Smart Pole 5G" project by the National Telecommunications Company Limited (NT), following complaints from the public.
It was reported that there had been excavation and removal of bricks from the sidewalks along the beach, causing distress to the residents, tourists, and business owners. This also severely broke up the popular footpath.
According to Mr. Manoch, Pattaya City has granted permission for NT to carry out the installation of their equipment in the area. They will be held responsible for any damages that may occur.
He said the city would like to apologize to the public for the inconvenience caused. Initially, Mr. Manoch had instructed the company to accelerate their work and complete it as soon as possible.
The exact completion date of the project is not available.