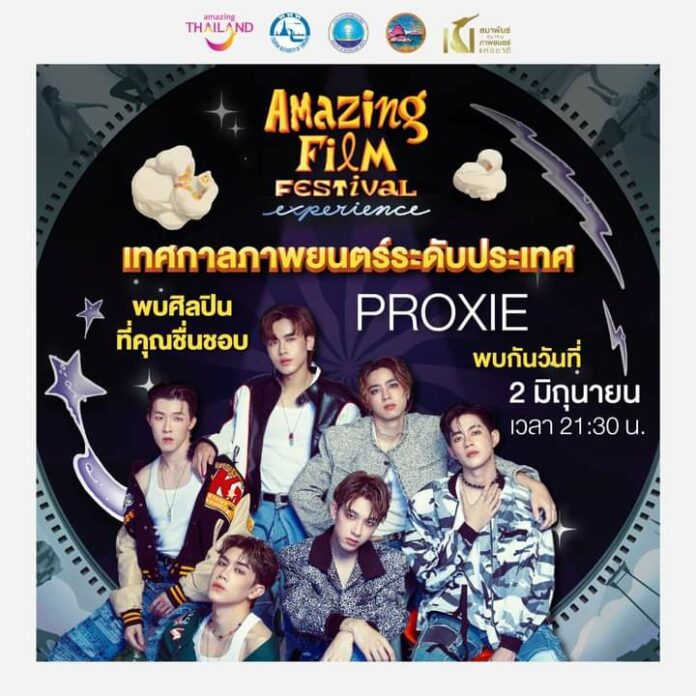 TAT, Film Federation unite to organise the Amazing Film Festival Experience to cement Thailand's status as the World's Best Film Destination!
The Tourism Authority of Thailand (TAT) and Department of Tourism in collaboration with the National Federation of Thai Film Associations are organising the "Amazing Film Festival Experience" event from 2-4 June, 2023, at Wisdom Valley, Chon Buri from 4PM to 11PM daily.
The aim of the event is to promote 'Film' – one of the Kingdom's soft-power 5Fs with an emphasis on accentuating film tourism and highlighting Thailand as the "World's Best Film Destination" by offering four fresh outdoor movie experiences.
TAT Deputy Governor for Tourism Products and Business, Mr. Apichai Chatchalermkit said "TAT aims to revitalise Thailand's tourism industry by crafting high value and experience-based products, services,and events like the "Amazing Film Festival Experience" by showcasing the Thai way of life, local wisdom, arts, and culture through Film – one of the kingdom's soft power 5Fs.

With the help of diverse geographical features, breathtaking nature, rich history, unique culture, and Thai hospitality, Thailand hashosted key scenes in famous Thai and foreign movies attracting movie enthusiasts around the world to visit those places.
In addition, the readiness of the production facilities and personnel with extensive knowledge and expertise making film production in the kingdom convenient and efficient movies has strengthened Thailand as an international filming destination."
The Amazing Film Festival Experience is organised under the concept of the "World's Best Film Destination"reflecting creative ideas and promoting uniqueness to help Thailand gain world-class film-city status.
The event will comprise interesting activities, such as a Film Showcase and Exhibition by a film expert, Short-film Competition, Installation Art, more than 20 Thai and foreign films showcased at fouroutdoor film theatres (Lakeside Mega Theatre,. Vertical Theatre, Thai Retro Theatre, and first-ever Forest Theatre) and music from popular artists like Jannine Parawie Weigel or "Ploychompoo", Thai six-member boy group "PROXIE", male duo band Dept, Chawarin Perdpiriyawong or Nunew Chawarin and Arak Amornsupasiri or "Pae Arak", as well as top rock band Lomosonic, famous movie scene landmarks, and Thai delicacies from the Eastern Region.
"TAT believes the "Amazing Film Festival Experience" will be a platform for people in the industry to exchange knowledge and be an important step in reflecting cooperation between the tourism and the film industries in promoting Thailand's soft power internationally. TAT expects the event
to generate at least 50 million Baht for the local economy." Mr. Apichai concluded.
The Amazing Film Festival Experience event is free admission.
For moreinformation,
please follow the Facebook Page:
Amazing Film Festival Experience
or Thailand Festival website
www.thailandfestival.org,
TAT Contact Centre,
or call 1672 Travel Buddy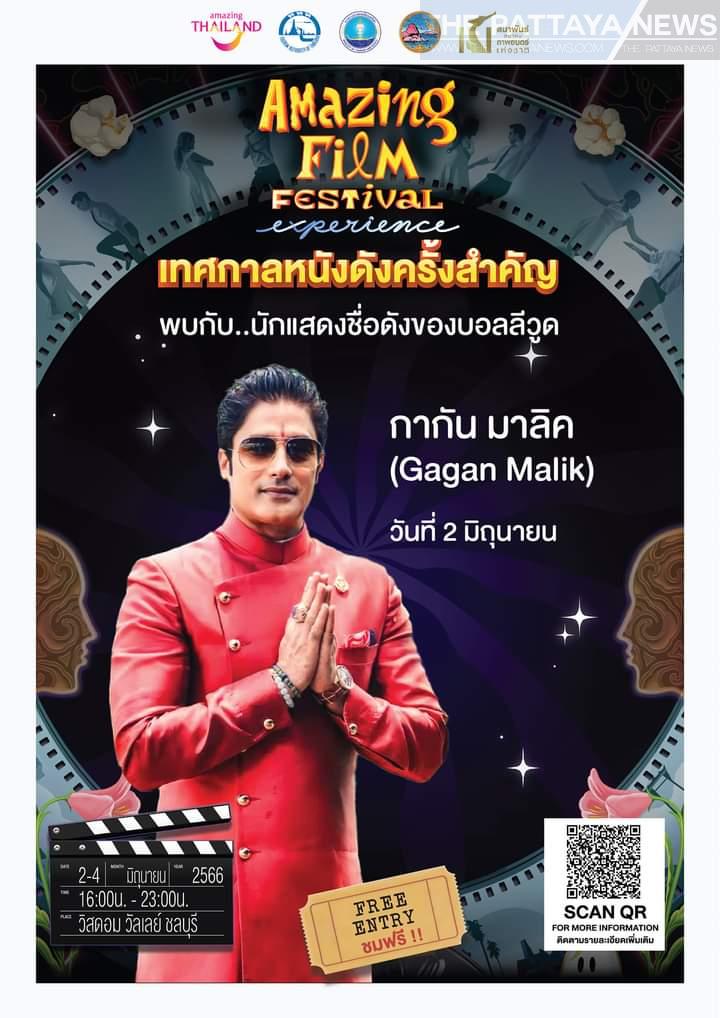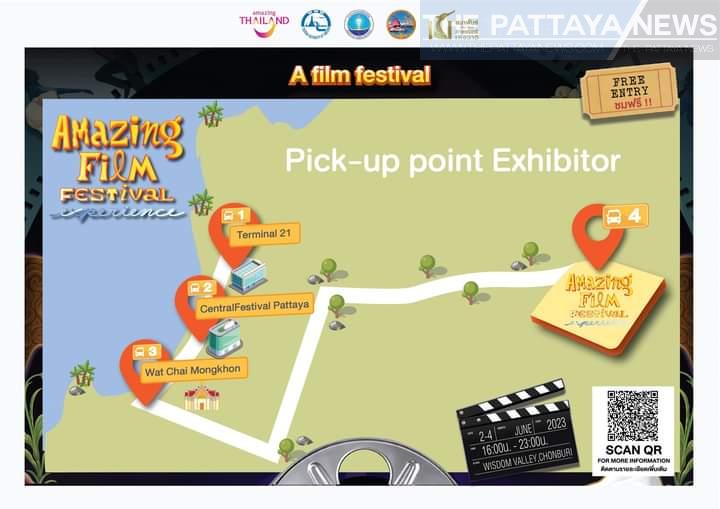 Some movies showing: