Pattaya —
Pattaya City officials began tearing down buildings in the Sukhawadee residential complex found guilty of encroaching on public land after years of fighting in court.
The Administrative Court recently ruled to lift a temporary protection order of the three buildings situated in the famous Sukhawadee residential complex and tourist attraction owned by Health Foods International (Thailand).
After the Pattaya City municipality accused the company's three buildings of encroaching on public land, the company filed an appeal for a protection order, which was subsequently granted. However, after years of fighting in court, Pattaya City finally won, resulting in an ordered demolition of the buildings.
Yesterday, May 30th, Mr. Suriya Kaewkiew, the Director of the Building Control Division of Pattaya City, along with a team of city engineers and construction workers equipped with heavy machinery such as backhoes and trucks, traveled to the Sukhawadee complex to carry out the demolition.
Mr. Suriya gave an interview to The Pattaya News stating that he had backhoes clearing tiles on the stage floor and all items placed on the stage. He also disconnected the water and electricity supply used on the stage.
The demolition process was closely monitored by lawyers from the owner of the property, according to Mr. Suriya.
Mr. Chris Chidsuriya, the Head of the Building Control Division at the Pattaya City Engineering Office, stated that there had been a long-standing legal dispute between Pattaya City and the Sukhawadee complex regarding these three problematic buildings.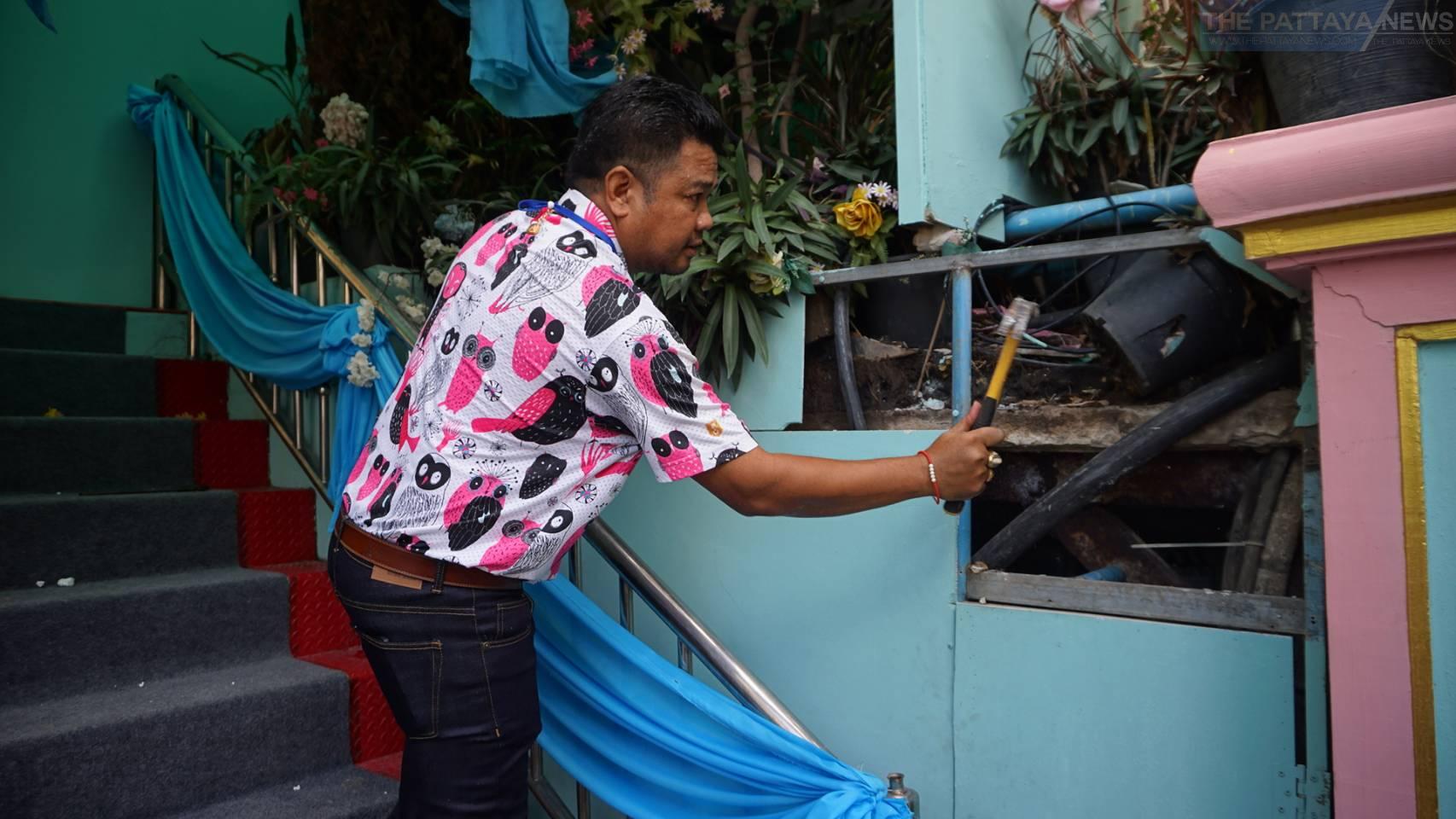 He explained that this plot of land is public property thus Pattaya City had ordered the suspension of building usage and issued a demolition order. However, the Sukhawadee compelx had not taken any action within the given time frame, therefore, it was time for Pattaya City to step in and take action; otherwise, the officials may be deemed in violation, as per Article 157, for neglecting their duties.
Regarding the demolition process, Mr. Chris said that it would be carried out in a manner that prevented the owner from benefitting from the buildings.
The demolition was estimated to take approximately 3-7 days. Afterward, the city would hire a contractor to carry on with the demolition, considering that the buildings were too large and beyond Pattaya City's capacity to handle independently. The expenses incurred for the demolition would be billed to the Sukhawadee complex, said Mr. Chris.
In 2020, a large fire devastated the Sukhawadee complex on its grand opening day. Six people managed to escape the fire without injuries, however, the buildings sustained great damage.
-=-=-=-=-=-=-=–=-=-=-=-=-=-=-=
Follow us on Facebook, Twitter, Google News, Instagram, Tiktok, Youtube, Pinterest, Flipboard, or Tumblr
Join us on LINE for breaking alerts!
Or, join us on Telegram for breaking alerts!