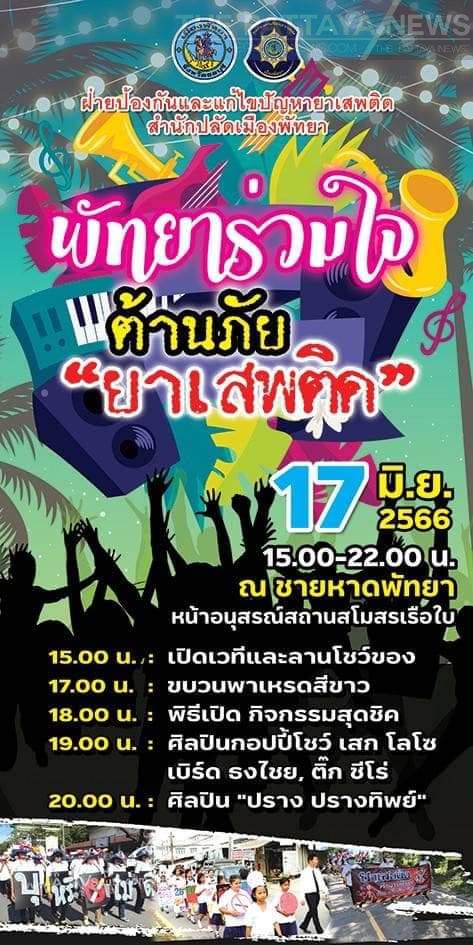 Pattaya, Thailand-
Pattaya City has announced that they will hold a very special series of parades, cultural events, concerts from local artists, and shows in the spirit of fighting against drugs especially for youth in June.
The event will take place on June 17th, 2023 and will start around the sailing memorial located across from Mike Shopping Mall at 3:00 P.M. The events will continue to Central Mall and will feature the following running until 10:00 P M. :
-Five parades on Pattaya Beach from different groups such as students, city officials, community leaders, and more. These will be focused on stopping youth from using drugs and the dangers of drugs.
-Community members educating others on drugs and speaking with tourists and youth on Pattaya Beach to encourage them to stay drug free.
-A series of cultural shows, performers, musicians, and more in front of Central Mall from 3 PM to 6 PM. The theme is, you guessed it, staying drug free.
Everyone is welcome to come and support drug free youth in Pattaya.