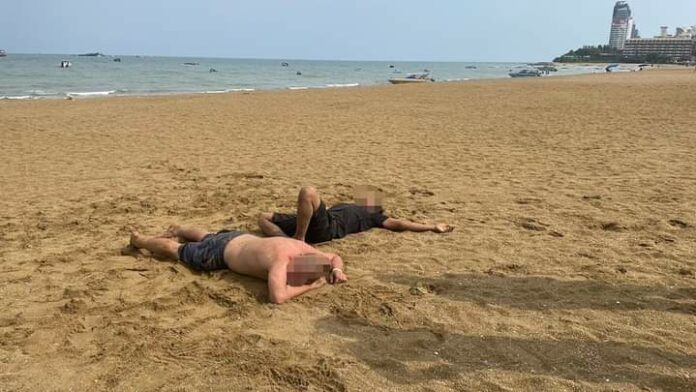 Pattaya, Thailand –
Pattaya City Lifeguards aided two unidentified foreign men on Pattaya Beach who may have had a bit too much partying the night before.
The two men were discovered around 10:30 AM on Pattaya Beach unconscious in the sand, May 27th, 2023.
One of the men was shirtless and had no shoes and was unresponsive and unconscious and was rushed to a local hospital for medical assistance. He was later able to recover as seen below and given assistance by Pattaya City officials as they attempted to determine where he stayed.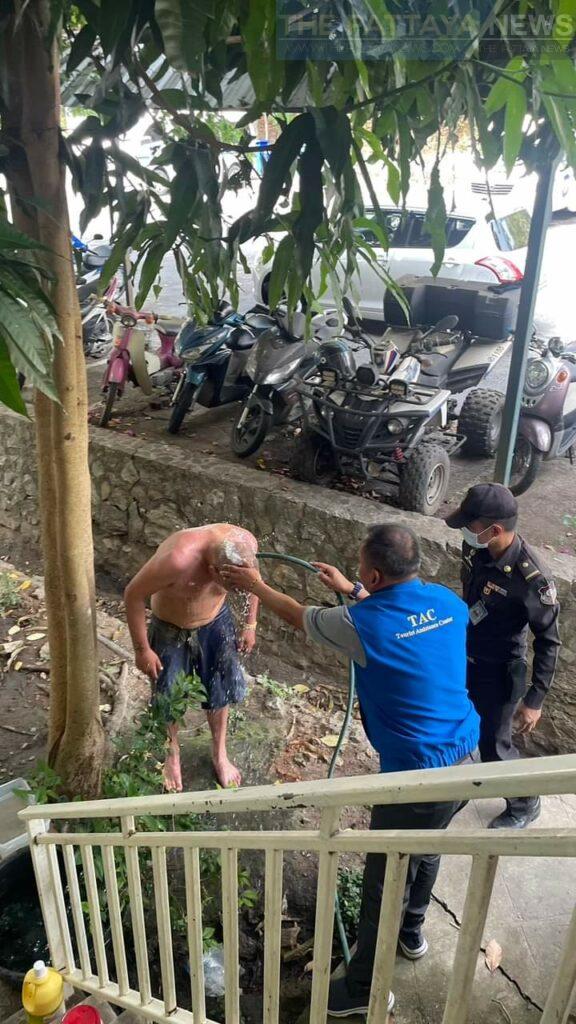 The second man was able to be awoken but was disoriented and unable to answer questions due to his confusion.
Pattaya lifeguards and rescue staff speculated the two men may have had a bit too much partying and passed out but as the midday heat began to increase could have had significant health issues, such as dehydration or heat exhaustion. They cautioned tourists to pace themselves and be aware of their environment.
All photos credit Pattaya City Mayor's Office.