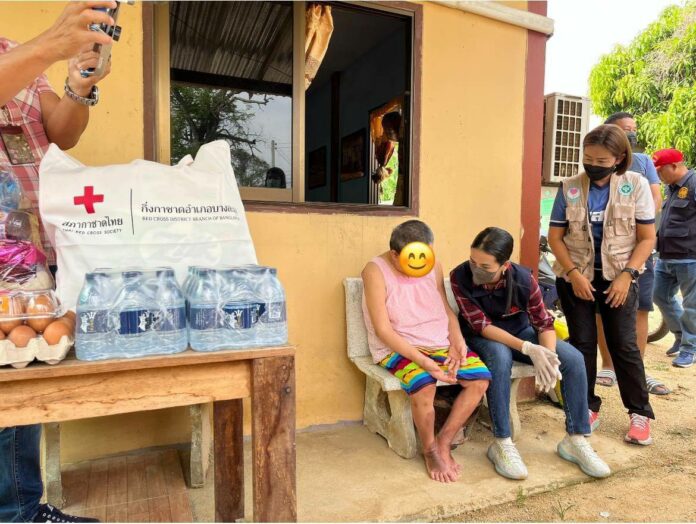 Banglamung/Pattaya, Thailand
Joining forces, a group of entrepreneurs from Pattaya and Jomtien and the Banglamung Red Cross went to visit some of those most in need in Banglamung this week.
Led by Ms. Lisa Hamilton from the Pattaya Nightlife Business Owners Group and Mr. Phisit Sirisawatdinukul, Bang Lamung District Chief and Chairman of the Advisory Board of the Red Cross, Bang Lamung District, along with Mrs. Kanlayarak Sirisawatdinukul, President of the Bang Lamung Red Cross Branch, the team conducted the visit on May 25th, 2023.
They focused on some of the most poverty stricken areas of Banglamung, specifically in the Pong area, and handed out survival bags with various needed goods and supplies as well as 2,000 baht per person to members of the community most in need. These are people who are disabled, infirm, or suffering enormous personal problems and need charity and help the most.
Great job to all those involved!