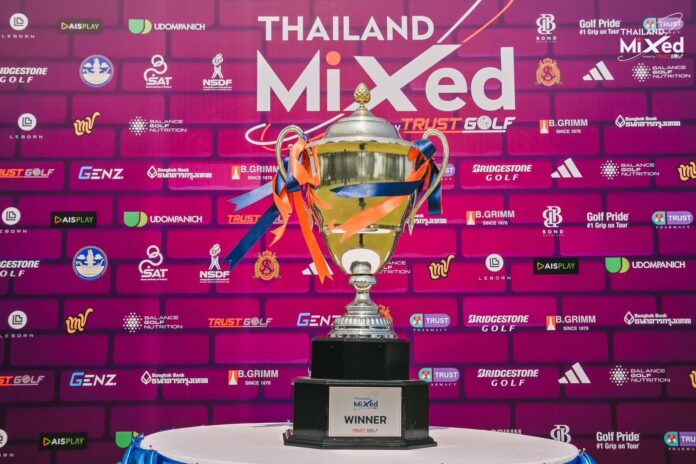 Coming off their impressive performance in the Thailand Mixed Cup, Denwit Boriboonsub and Aunchisa Utama are eager to maintain their momentum in the Thailand Mixed Stableford Challenge which is scheduled to commence on Tuesday at the par-73 St. Andrews 2000 in Rayong.
On Sunday, Denwit, a rising star from Chonburi, emerged victorious by edging out Aunchisa in a play-off. Both players finished the regular round tied at nine under-par-209, but Denwit secured the win with a crucial birdie in the extra play. This triumph marked Denwit's third career victory, further solidifying his status as a promising talent in the Thai golf circuits.
With his exceptional performance on the course, which spans 7,302 yards from the men's tee and 6,346 yards from the women's tee, Denwit enters the tournament as one of the favorites to excel in the Stableford format.
"I have a lot of confidence in this format, especially considering the number of birdies I achieved last week," expressed the 19-year-old Denwit, who boasts two previous victories on the All Thailand Golf Tour. Familiar with the course layout due to multiple past experiences, he is optimistic about carrying his current form into the Stableford Challenge.
"Having played at this course several times, I feel comfortable with the surroundings. My goal is to maintain this level of performance throughout the Stableford Challenge," the teenager said.
Despite falling short in the playoff, Aunchisa, a two-time winner on the Thai LPGA Tour, remains determined to make up for the loss in the upcoming Thailand Mixed Stableford event which offers a total prize fund of Bt3.45 million.
Reflecting on her defeat, the 32-year-old golfer from Lopburi commented, "It's disappointing to have lost in the playoff, but I gave it my all. I will take the positive aspects from that experience and carry them into this week's tournament."
Aunchisa's resilience and determination suggest that she is prepared to bounce back and perform well at the St. Andrews 2000 which has hosted two back-to-back Thailand Mixed series.
"I really feel comfortable with this course and I'm quite confident with my game. The course is quite short, which means there are more chances to hit birdies. In a Stableford format you have to make a lot of birdies to get more points," said Aunchisa, the only female player who finished in the top five in the Thailand Mixed Cup.
"The course really suits my game as I'm a person who likes to hit straight shots. If I can hit straight to the fairways, it will be easier for me to hit the approach shots and create good birdie chances. My plan is to play aggressive golf to score points," she added.
A total 132 golfers including those from the PGA of Australia and Australia WPGA as well as young local talents from the Junior Asian Tour and Chang Genz Golf have been invited to add an extra layer of excitement in the Thailand Mixed Stableford Challenge.
In contrast to last week's stroke play event, the Stableford format assigns points to players based on the number of strokes taken on each hole. Under this system, players earn points for birdies (2 per a birdie) and eagles (5 per eagle) , while bogeys (-1 per bogey) and double bogeys (-3 per double bogey or more) deduct points from their totals. The player with the highest points in the four-day tournament will walk away with the title.
Live coverage of the tournament can be viewed on TrustGolf Facebook Fanpage and TrustGolf Youtube Channel from 9am onwards.
TrustGolf, an indoor training center with cutting-edge technology, has been spearheading the organization of the Thailand Mixed for three consecutive years, providing a platform for male and female players to hone their skills. The tour is supported by the Sports Authority of Thailand, National Sports Development Fun, Tourism Authority of Thailand, Tourism Authority of Rayong, Bangkok Bank, B. Grimm Company, Bond Holdings, AIS Airplay, Bridgestone, Trust Pharmacy, Trust Live Streaming, Adidas Golf, Balance Golf Nutrition, Leborn, LMV, Udommpanich, Saint Andrews 2000 and Barcelona Valley.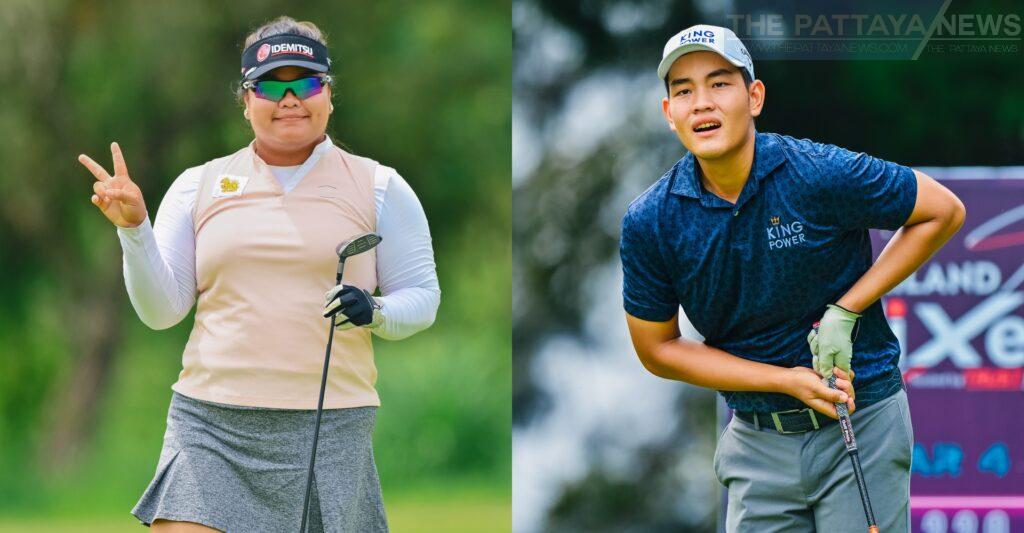 About TrustGolf
TrustGolf, an indoor training center with advanced technology, has been instrumental in supporting international golf tournaments, including the 'TrustGolf Women Scottish Open', a co-sanctioned event between the Ladies European Tour and the LPGA Tour from 2021-2025. The event garnered significant interest from leading golfers worldwide and helped promote a positive image for Thailand. Moreover, TrustGolf provided Thai female players with the opportunity to compete in this prestigious European event.
In 2023, TrustGolf is set to host five Thailand Mixed series, offering a total prize money of Bt17 million. Additionally, the TrustGolf Tour will organize the TrustGolf Asian Mixed events, tri-sanctioned by the Asian Tour, Ladies European Tour, and TrustGolf Tour, with a total prize money of US$1.5 million. The TrustGolf Link Series will also serve as the Access Series for the Ladies European Tour and include the TrustGolf Women Scottish Open, with a prize money of US$2 million."