Pattaya, Thailand-
Polling stations for the Thai national election have been open since 8AM today, May 14th, 2023, in the Thai general election and the atmosphere has been buzzing at polling stations around Pattaya.
First, for more information on the general election, who is competing, what it means, and more for readers who may not be aware tap or click here.
Polling stations across Pattaya saw long lines and many excited voters waiting to cast their votes for their candidate of choice. One well-known particular voter spotted in line was the Pattaya Mayor, Poramese Ngampiches.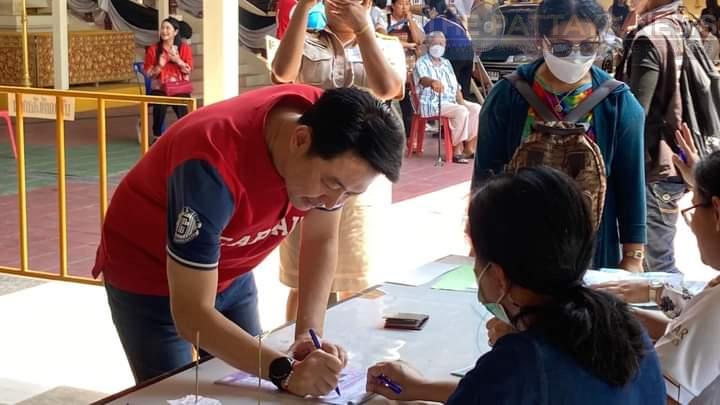 Mr. Ngampiches encouraged all eligible voters to get out and make their voice heard, reminding voters that polling stations are open until 5PM today, May 14th. He praised democracy and the process of voting, reminding the public that casting your vote was an integral part of a functioning democracy.
There is also an ongoing alcohol sales ban until 6PM for everyone, even non voting tourists. This ban caused some controversy early this morning on local beaches as some area residents complained about people drinking and partying on the beach, seemingly stretching the rules.
Results from the election may take some time to be announced nationally and will need review from the Thai Election Commission.
Photos courtesy of Pattaya Mayor's Office.