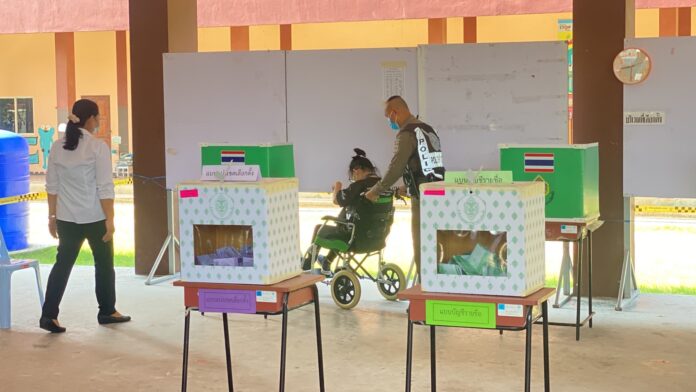 Pattaya, Thailand-
The Thai general election today, May 14th, 2023, has seen a large number of disabled and elderly Pattaya residents come out to vote.
First, for more on the Thai general election please tap or click here for our explanation of who is involved, what is happening, and why this is important for Thailand.
TPN Media reporters spotted a large number of elderly and disabled people at local polling stations, being assisted to voting booths by Good Samaritans and election staff.
Mr. Ho Chang Lek or Uncle Ho, 72, seen below, told The Pattaya News that although physically he was disabled and elderly, in his heart he was still young and he was very mentally strong. He said he voted for the candidate who he felt would best help those in need throughout the country, without stating specifics.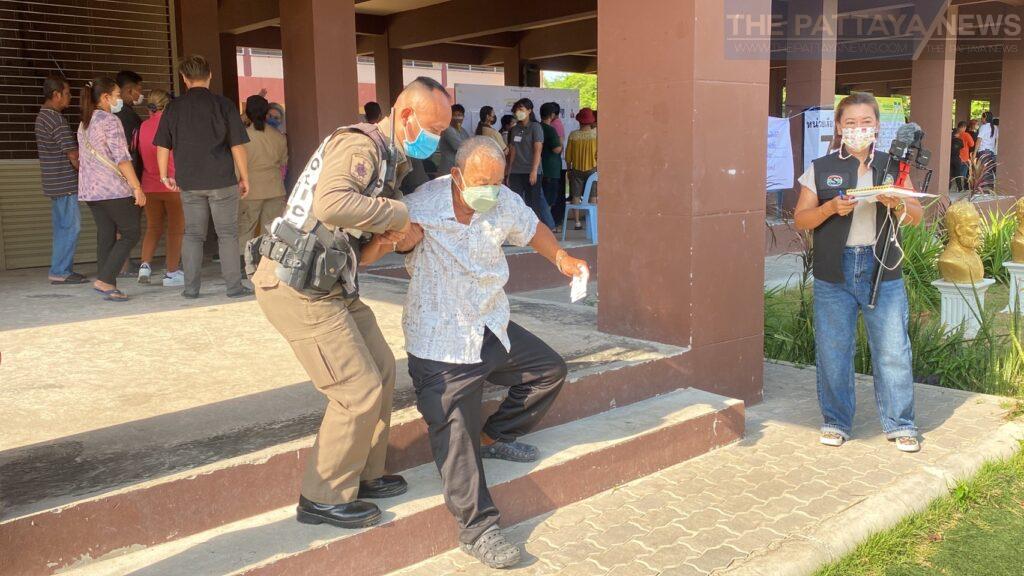 Ms. Thammathorn Sakuntamalik, 22, who is disabled and in a wheelchair, said her family helped bring her to the polling station and that she hadn't usually been interested in politics but felt that she needed to make her voice heard and help the country elect the right person for the job.
Ms. Thammathorn also said that she encouraged election organizers to review how to make ballot boxes and polling stations more accessible and friendly to the disabled. She said that it was important to remember that all Thai citizens'right to vote was critical and to ensure that it was easy and accessible for all.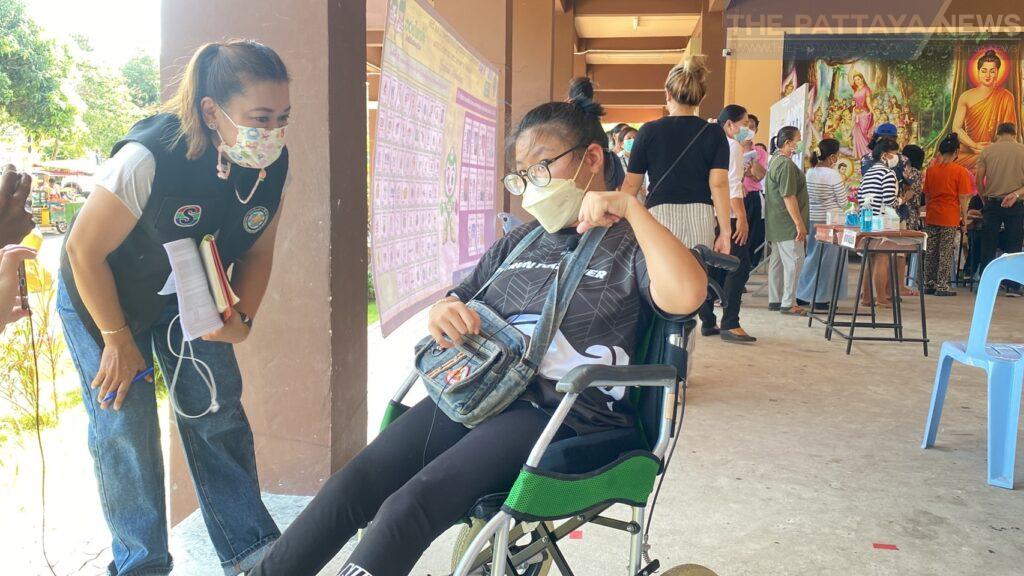 Polling stations remain open today, May 14th, 2023, until 5 PM.