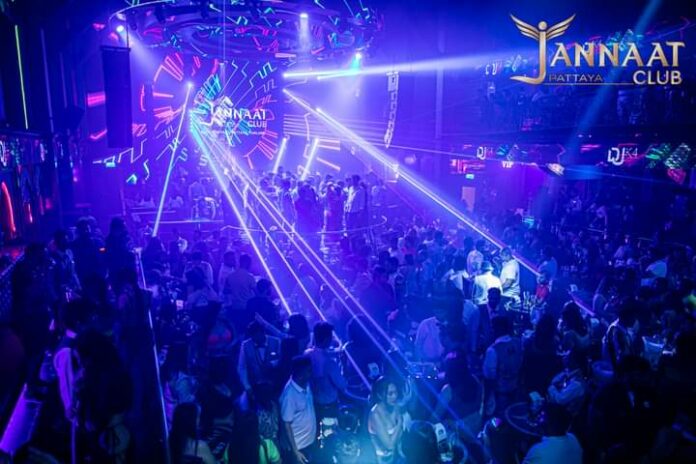 Pattaya, Thailand-
April is almost wrapped up and we are entering May. Is that when YOU are planning to visit world famous Pattaya for your holiday?
If the answer is yes, then Jannaat Nightclub is happy to welcome you, as well as those ex-pats and folks staying in Pattaya for a longer period of time.
Jannaat got enormous praise from many people who attended the Pattaya Wan Lai Songkran Festival on April 19th for their epic stage on Beach Road, which you can relive here. Many people asked The Pattaya News who the DJ's were and seemed surprised at the diversity of music.
The short answer is that Jannaat has diverse music and world class DJS every single night and is not "just" Indian music as some people have thought in the past. Why not come check for yourself?
Jannaat Nightclub, located in the middle of the world-famous Walking Street in Pattaya, Thailand, is ready to party for all of May for those coming to visit!  Jannaat is a world-class nightclub that welcomes everyone to party and make memories that will last a lifetime. Admission is FREE!
Open every night until late you can also make reservations for your table to make sure you can get the best location by calling +917893806821 or messaging them on their Facebook by clicking or tapping right here.
They also have an excellent Instagram to keep up with all the events happening which you can visit right here.
Did you know they also do regular pool and yacht parties? Contact them for more information and see you at Jannaat soon for a night you will never forget!
Let's look at some recent photos and see you at Jannaat soon!
This is a sponsored advertorial.