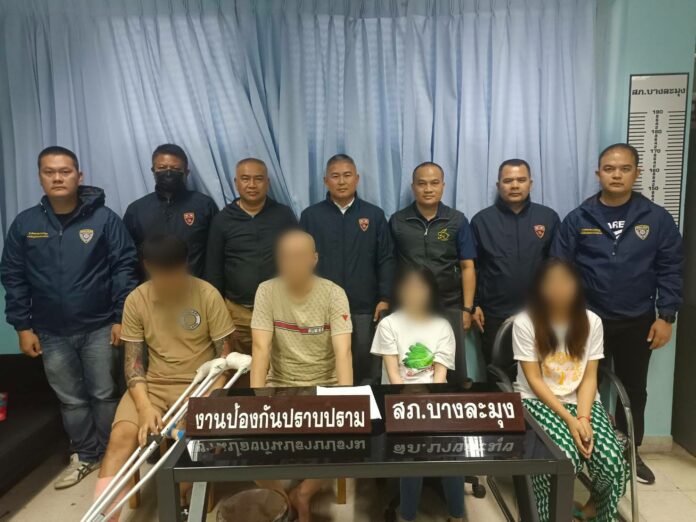 Pattaya —
Three Chinese people and one Burmese national were arrested yesterday, April 15th, by Pattaya Police on suspicion of illegally entering Thailand and overstaying.
The four individuals were nabbed at a house in the Takhian Tia sub-district of Bang Lamung district, Chonburi. Police officers and immigration raided the place after an investigation revealed that the house residents reportedly crept into Thailand without obtaining proper documents.
The authorities found three Chinese people: Mr. Li Lili, 24, Mr. Ma Liang, 25, Ms. Tingting Wang, 56, and one Burmese worker, Ms. Nan Yong, 20. Police told The Pattaya News that Mr. Ma and Ms. Nan could not produce their passports, while Ms. Tingting happened to overstay her visa. Mr. Li was legally staying in Thailand, however, would later face other charges as seen below.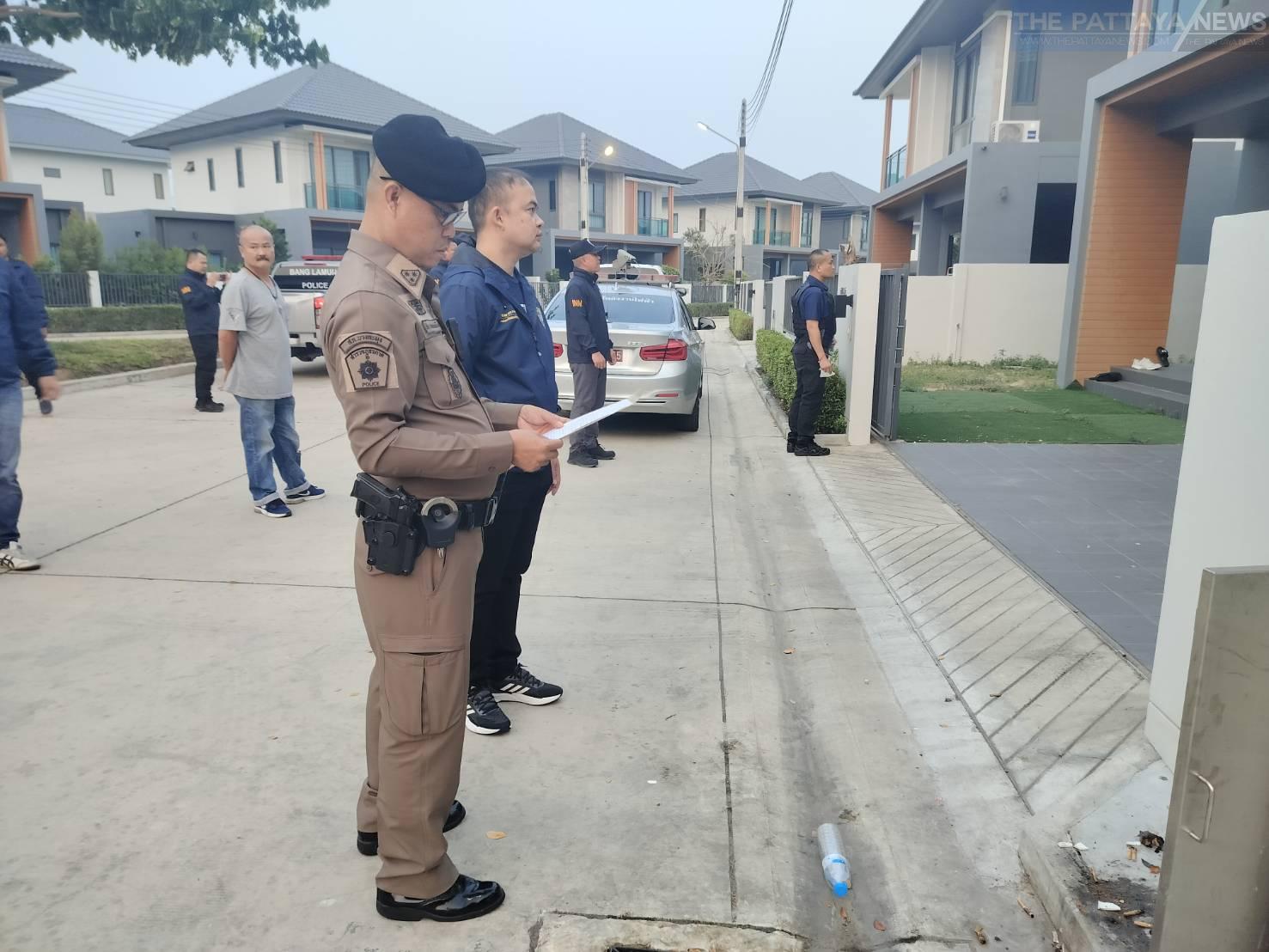 The four individuals were then taken to a police station for legal charges. After examining the evidence, the officers disclosed to The Pattaya News that the Burmese worker illegally entered Thailand through a natural channel in Trat province. She herself later admitted that she was hired by Mr. Li as a housemaid at the house and received a salary of 7,500 baht per month. She worked there for about three months
Mr. Li was charged with hiring an illegal migrant worker without a work permit. Mr. Ma and Ms. Nan were charged with smuggling into the country. And, Ms. Tingting was charged with overstaying her visa for 24 days.
-=-=-=-=-=-=-=–=-=-=-=-=-=-=-=
Want to advertise with us or inquire about promoting your business, event, charity, or sporting event? E-mail us at Sales@ThePattayanews.com