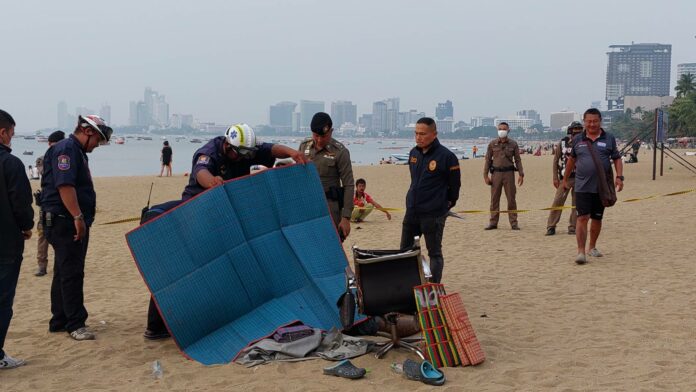 Pattaya, Thailand-
A 39-year-old disabled beach vendor was murdered this evening, April 16th, 2023, on Pattaya Beach in what was believed to be a debt related incident, according to Pattaya police. For the video version of this story click here.
The incident happened at 5:30 PM near Soi 13/4 not far from Walking Street on the sand near the pathway of Pattaya Beach. At this time, dozens of tourists and locals were in the area exercising or participating in Songkran Thai New Year water activities and witnessed the shocking incident.
The victim was identified as 39-year-old Mr. Tossaphon Sae Lim, who had a physical disability on his left side preventing him from walking properly. He had suffered a stab wound on the left side of his chest and the suspected murder weapon, a kitchen style knife, was found on the sand nearby.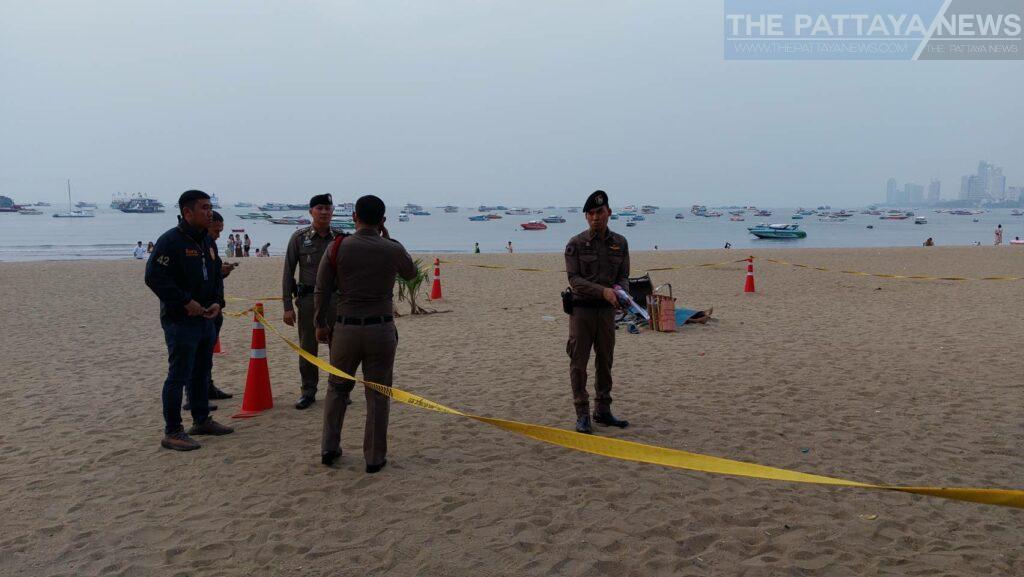 Mr. Lim was a beach mat vendor, according to Pol. Lt. Col. Surachet Aneksri, deputy superintendent of Pattaya Police Station, and also reportedly had a history of selling drugs on the side to tourists on Pattaya Beach.
According to a beach chair operator, who asked only to be identified by his Thai nickname of Mr. Ball, Mr. Lim had gotten into an argument over money owed to the suspect who had been providing him drugs to sell to tourists in a business partnership. Ball stated that an ongoing dispute had been taking place between Mr. Lim and the suspect over this debt for unpaid goods.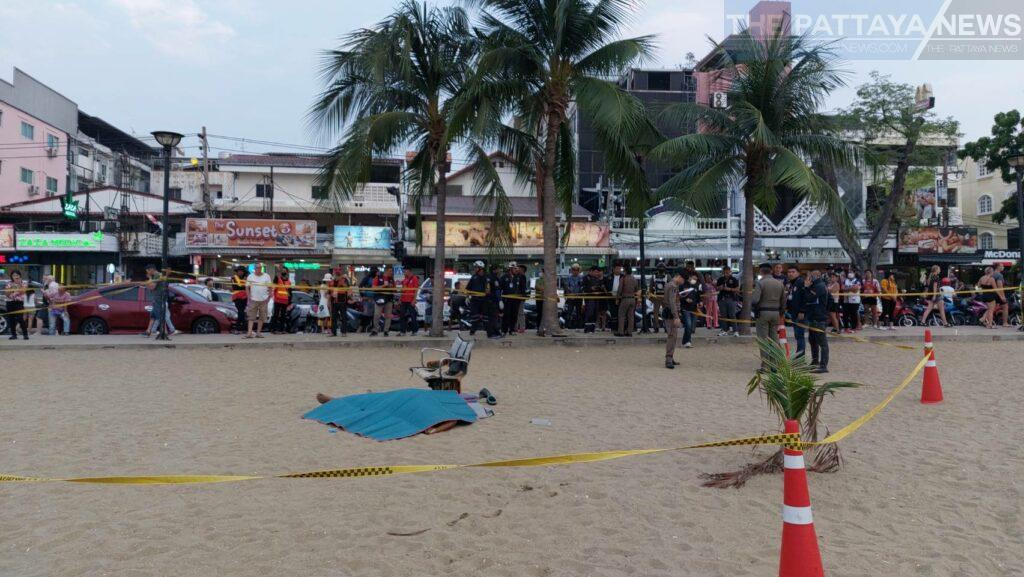 Mr. Lim had been sitting in a beach chair trying to sell beach mats to people on Pattaya Beach when the suspect approached him and entered into a furious verbal dispute. The suspect then punched the victim in the face and pulled out a knife, stabbing him in the chest. The suspect then fled the scene on a motorbike while shocked witnesses and tourists stood nearby, said Mr. Ball.
Pattaya police managed to track down the suspect a short time later using CCTV and police checkpoints. The suspect has been identified as 42-year-old Somchat Aila and has now been arrested and is at the Pattaya Police Station on Soi 9 as of press time. Somchat has also admitted to murdering Mr. Lim, only stating Mr. Lim owed him money but not discussing what the debt was for to Pattaya police.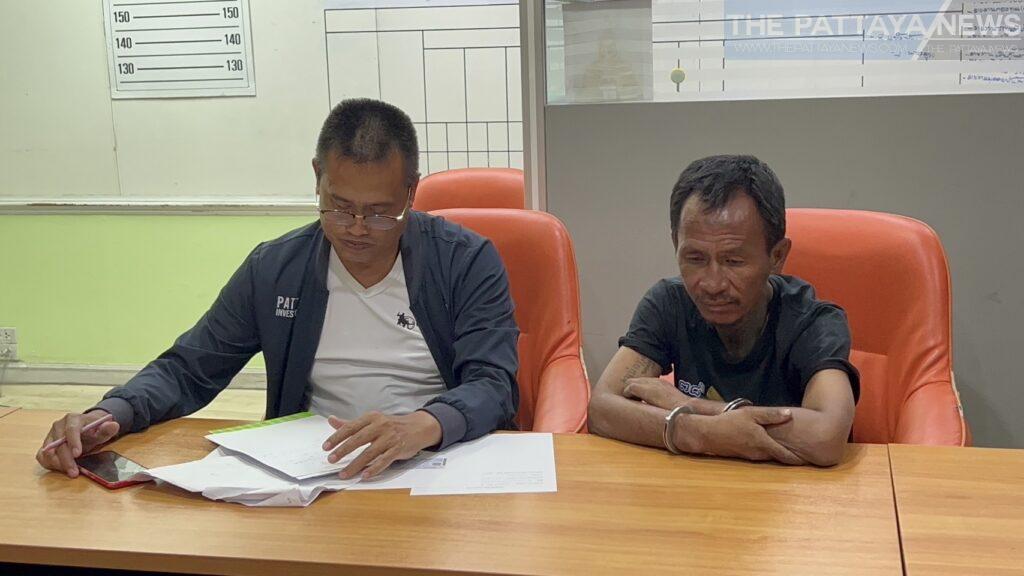 Pattaya police also informed the Pattaya News that Somchat has an extensive criminal record and had been in prison six times previously, most recently just released in January of this year, 2023.
Somchat will face charges of murder and remains in custody.