Pattaya, Thailand-
There were smiles all around this weekend at Pattaya's Anti Human Trafficking and Child Abuse Centre, commonly known as Baan Kruja.
The centre's long serving director, Mr. Palisorn Noja, posed with members of popular Pattaya Facebook group, Pattaya 365, who were marking their third anniversary with a donation of much needed school shoes and meditation suits.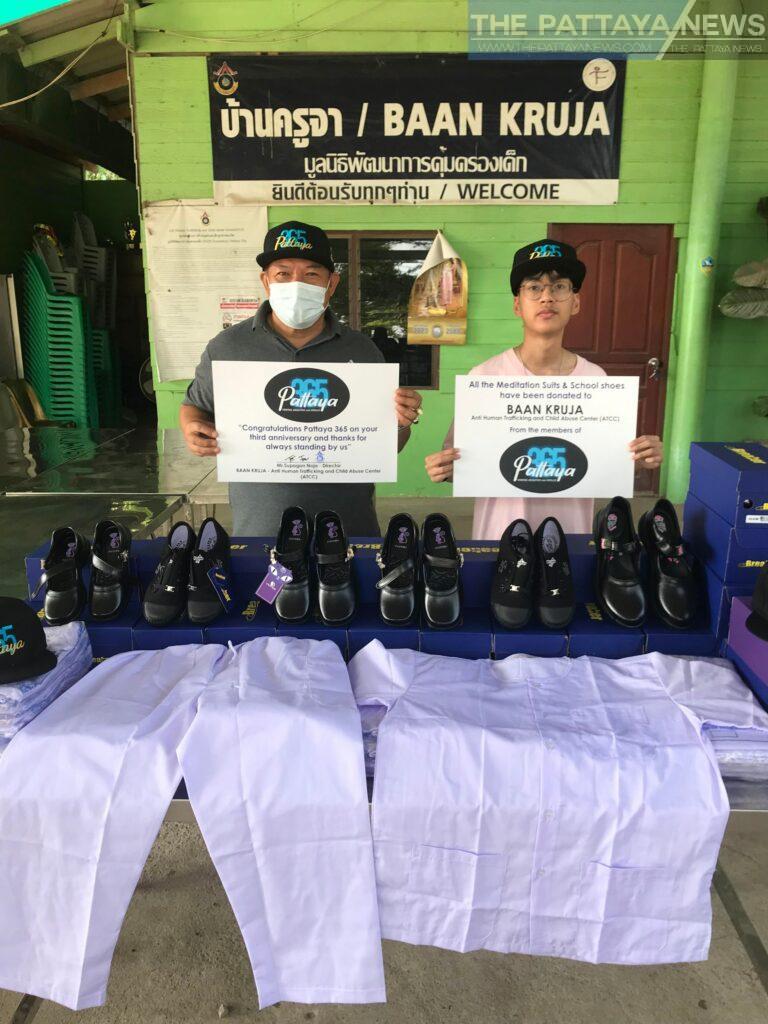 Like many other Pattaya Facebook groups and YouTube channels Pattaya 365 has provided support for Baan Kruja for sometime previously contributing to the installation of a cctv system and donating artwork for the centres prayer room.
For many years and under difficult circumstances such as here during the COVID-19 pandemic, Baan Kruja has done an amazing job in Thailand helping thousands of often terribly abused children rebuild shattered lives. This is becoming increasingly more difficult with escalating costs and the centre depends on donations to continue their vital work.
If you would like to help the centre donations can be made directly via this link http://www.atcc.or.th
One can also donate to Baan Kruja through their bank account with Kasikorn Bank 006 1 23489 6,". (account name: ศูนย์ต่อต้านการค้ามนุษย์และการล่วงละเมิดทางเพศ (ศตคด.) โดย มูลนิธิพัฒนาการคุ้มครองเด็ก)
The preceding is a press release from Pattaya 365, their statements are entirely their own.