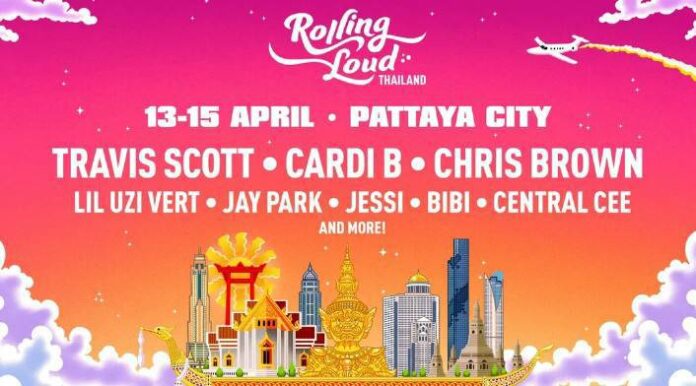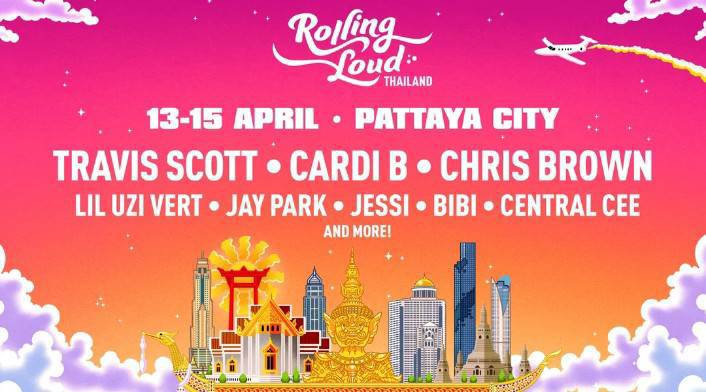 Pattaya, Thailand-
The biggest concert event to ever hit Pattaya is just under two weeks away and will be taking place at Legend Siam just outside of Pattaya City.
The Pattaya News has covered Rolling Loud several times recently, such as here, and as the event gets closer will continue to focus on this major event taking place during the Thai New Year Festival, also known as Songkran or the water festival.
Songkran officially runs from April 13th-15th, although the main days in Pattaya will be on the 18th-19th. However, events, parties, concerts, religious ceremonies, and more will take place from around the 12th to the 20th all around Pattaya.
Rolling Loud will feature some of the biggest modern headliners in Rap and Hip Hop such as Cardi B, Travis Scott, and Chris Brown. It will also feature a variety of popular Thai hip hop artists like F-HERO. With dozens of artists performing the three day event will be a must see for any fan of hip hop and rap.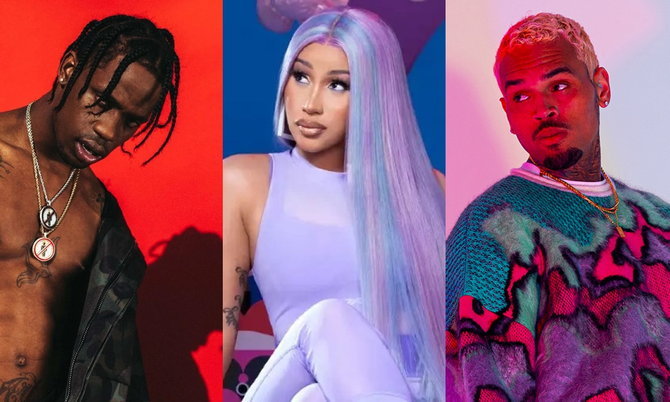 We have written about the full line up, how to get tickets, and details extensively HERE but we wanted to focus in this article just how important the event will be for tourism in the Pattaya area.
As the first full Songkran since 2019, the tourism industry has been anticipating Songkran for many years now. Songkran was either canceled or restricted for 2020, 2021, and 2022 due to Covid-19 pandemic restrictions but this year all restrictions are lifted and both traditional and modern celebrations of Songkran will be allowed.
This means major events like Rolling Loud Thailand will attract thousands of tourists on top of the regular water fights, traditional ceremonies, parties, and events taking place in Pattaya for Songkran 2023. This year's Songkran is likely to be the biggest ever in Pattaya, say tourism officials, and they have been busy preparing to make Rolling Loud and Songkran itself a success.
In addition, many of the artists coming to Pattaya for Rolling Loud, like Cardi B, have never visited Thailand before and the city is acutely aware of being gracious hosts to some of the most famous celebrity artists in the world that will be converging on Pattaya in just two weeks.
We will continue to bring coverage of Rolling Loud Thailand and Songkran 2023 over the next few weeks so please stay tuned to The Pattaya News!