Pattaya, Thailand-
The Thai New Year, Songkran, also known as the water festival, is less than two weeks away but many Pattaya residents and ex-pats have raised concern about the level of domestic and foreign tourists and long-standing traffic issues.
Although there are various road construction projects taking place across Pattaya, one of the biggest concerns is Second Road and Threpprasit Road. Beach Road is also in the middle of a construction project but it primarily affects walkways and not the road.
A social media group dedicated to calling out problems and issues, Pattaya Watchdog, has regularly been raising concerns about Second Road in particular, especially near the Walking Street and Avenue Mall area, saying the construction, which has gone on for many months, has become a major choke point and traffic problem.
All the way back in September of 2022 residents were complaining about Second Road construction and it had already been going on for months prior to that for various drainage improvement projects.
At that time and during the Christmas holidays city officials had continually stated the Second Road work in particular should be done by the Thai New Year, especially when during high season in Christmas the roadwork in this area regularly ground traffic to a halt.
However, Pattaya City officials have said there have been issues with contractors and as a result the roadwork projects have dragged on to where, although there has been improvement in many areas, large parts of Second Road around the Avenue are still reduced to one lane.
Many netizens on social media commenting on the seemingly neverending work have suggested 24-hour a day work for the next week or so to at the very least get the road to a passable condition to open up all lanes for Songkran. Some have suggested filling in the current work and just having a dirt road extension to drive on for Songkran and resuming work afterwards.
Regardless, Songkran is 11 days away and nearly everyone agrees…hundreds of thousands of domestic and Thai tourists are set to visit the city during the festival, especially on Wan Lai, April 19th, and something must be done.
The Pattaya News notes that this weekend, the first weekend of April, saw traffic ground to a halt across the city, and Songkran is still roughly two weeks away.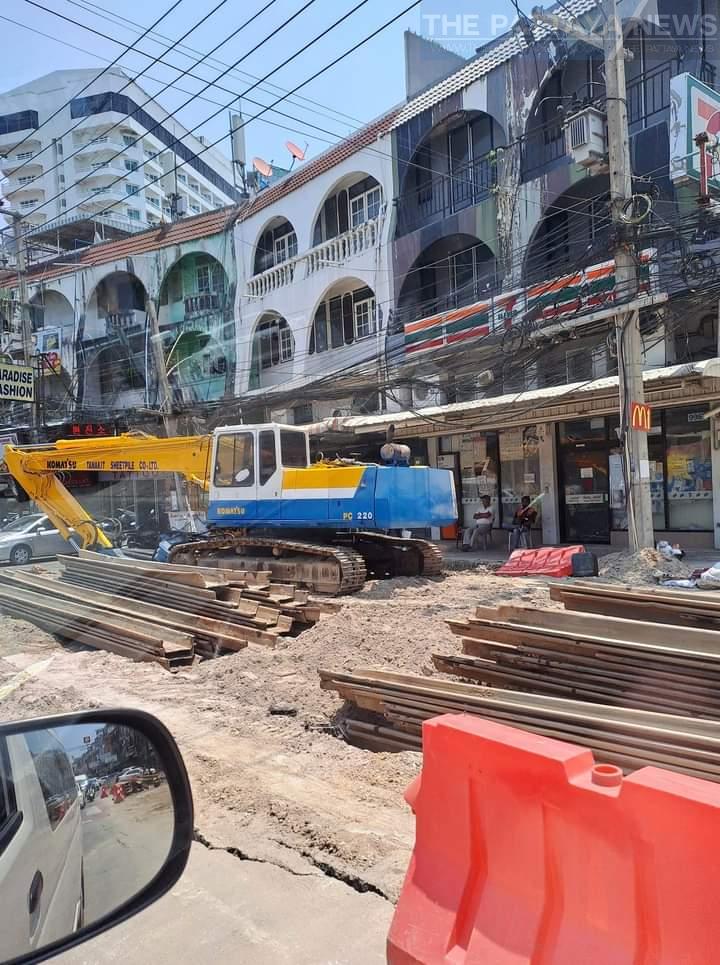 Photo Credit Pattaya Watchdog