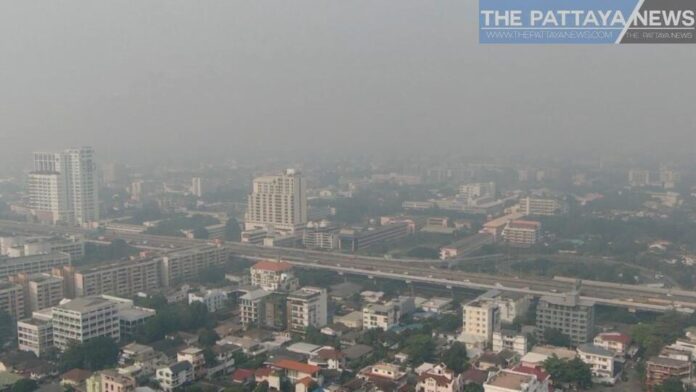 Thailand-
The following is our regular feature in which we ask our readers a news topical question and get their insight and opinions. We then share their feedback about a week later and pick a variety of diverse and interesting responses.
This week, we want to ask: 
How Should Thailand Solve Yearly Air Pollution Issues?
Some context around this question:
Air pollution has been an issue in Thailand around January-March for years but this year has, according to many, been particularly bad, especially around Chiang Mai and Chiang Rai where earlier this week residents of some villages held protests and Chiang Mai was ranked number one in the world for worst air quality on the AQI index for several days. Pattaya has been better recently but also struggled under air pollution for weeks.
  We have written numerous articles on this problem like here.
So, what do you think? How can this problem be solved?
We look forward to hearing from you! Tell us on our social media channels, in the comments below, or if you prefer your comment to be private mail us at Editor@thepattayanews.com. We will publish the results and select a variety of diverse responses early next week, as always!