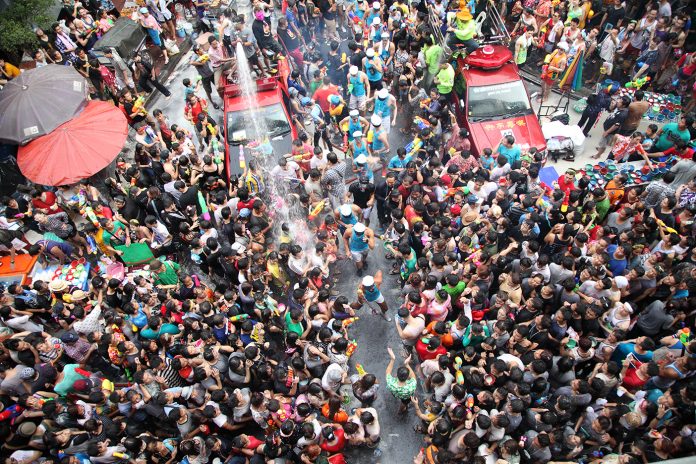 National —
The governor of Bangkok yesterday announced that during the upcoming Songkran Festival, Bangkokians should not dress scantily, refrain from drinking alcohol, and not use high-pressure water guns or powder.
Governor Chadchart Sittipunt also stated that there will be no alcohol sales during the festival in festival zones which ranges from April 12th to 14th in Bangkok. The city is planning to hold the Songkran Festival under the theme of "Preserving Thai Songkran Traditions, Uniting Hearts for the World," which is scheduled to take place at the City Hall in Bangkok, with numerous activities mostly focusing on the cultural and traditional sides of Songkran.
These activities roughly include Buddhist ceremonies, merit-making, paying respects to Buddha's statue, and respecting elders to ask for blessings. Events will be organized by Bangkok City across all 50 districts during the entire stretch of the Songkran festival, Chadchart said.
As for regulations, the governor said people should dress properly and refrain from using high-pressure water guns and powder while engaging in a water fight in water play zones.
Meanwhile, for people who do not want to get wet or have to go to work, they can use an online application to check the spots with different levels of wetness, or the amount of water allowed to be splashed in that spot to avoid inconvenience. The app will be launched on April 7th, according to the governor.
-=-=-=-=-=-=-=–=-=-=-=-=-=-=-=
Need legal advice or a lawyer? We can help. Click here.
See more information about listing a property with us by clicking here.