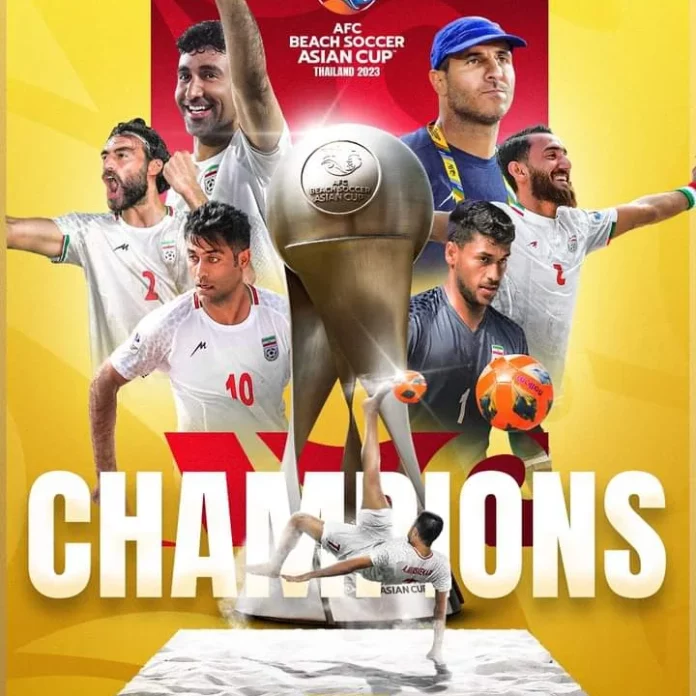 Pattaya, Thailand-
The custom built stadium on Soi 12 in Jomtien is being taken down as of today, March 27, 2023, but the AFC Beach Soccer Asian Cup was seen as a major success for the Jomtien/Pattaya area.
The tournament ended last night crowning Iran as champions as they crushed defending champions Japan 6-0. Both, however, will move on to the FIFA World Beach Soccer Cup. A sold-out crowd cheered on both sides at the stadium and each game throughout the tournament seemed to attract more spectators.
Thailand made it for the first time in their history to the quarter finals, although lost to the UAE in a hard fought game. Regardless, they left with their heads held high and pledged to go even further in next year's cup.
Meanwhile, Pattaya City tourism officials were reportedly delighted with the positive reception of the cup which is a good sign as the city plans many more sports tourism oriented events in the future. The event also was praised for overall solid organization, security, and administration.
Farewell, AFC Beach Soccer Asian Cup and thanks for the fond memories.