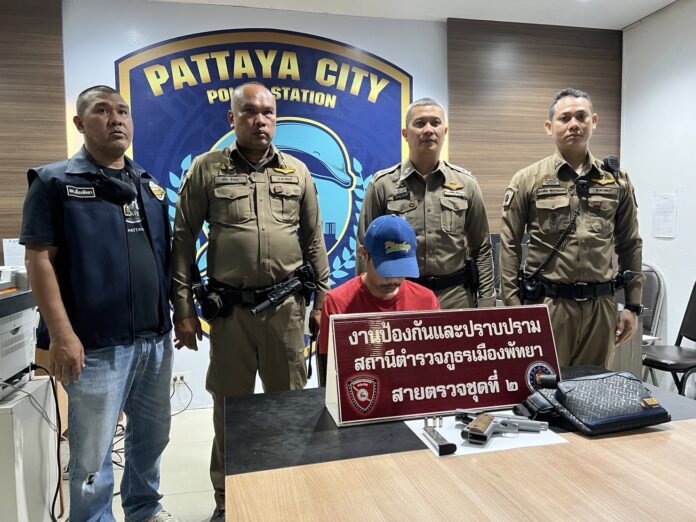 Pattaya —
Last night at a traffic checkpoint in Pattaya, the police apprehended a group of teenagers who were found in possession of a knife, gun, and bullets.
The checkpoint was set up at 2 AM on March 16th to search for drugs, weapons, illegal items, and possible drunk drivers. The checkpoint was located on Pattaya Second Road and was equipped with traffic signs, cones, and law enforcement officers with body cameras.
While the officers were operating, a car drove into the checkpoint. The police requested to search the vehicle carrying a group of teenagers because the group acted suspiciously, according to police. After searching the vehicle, they discovered a .38 caliber handgun with three bullets, a knife, and alcohol.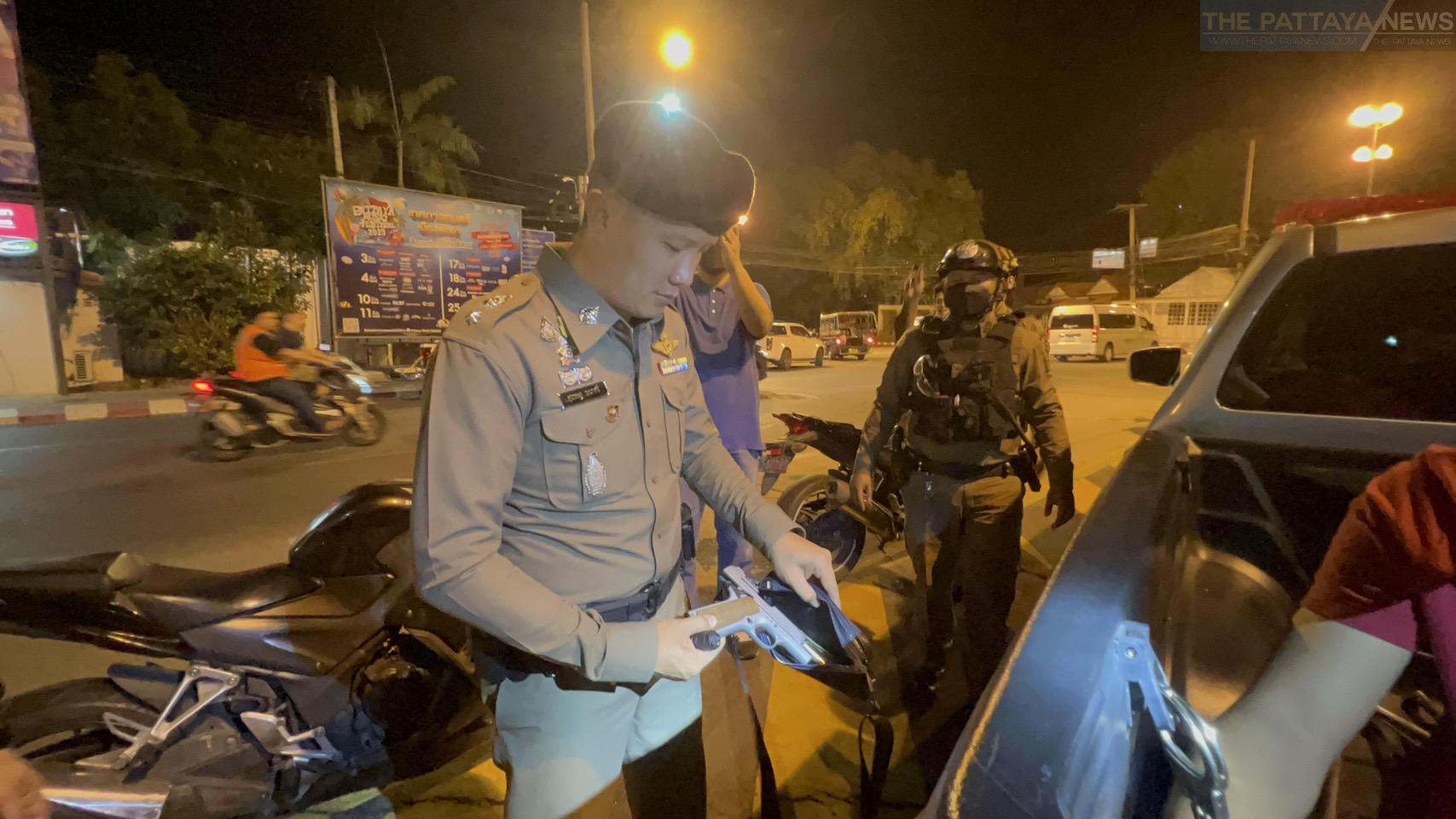 The police told The Pattaya News that they recorded the search as evidence with their body cameras. One of the teenagers also had a high alcohol level of over 242 milligrams percent in their system. The group was arrested and then taken to the Pattaya Police Station.
A 25-year-old Thai man, Mr. Sirichai Srilert, who was with the group, reportedly admitted to owning the gun, claiming he had bought it for 10,000 Baht from the internet. As for the knife, he alleged it belonged to an unnamed Bolt driver in Pattaya. Sirichai said he carried the weapon for self-defense.
The man and his group are undergoing legal proceedings.
These checkpoints follow a recent incident on Pattaya Beach in which a man beat his girlfriend and a gunshot was fired into the air, as seen here.
-=-=-=-=-=-=-=–=-=-=-=-=-=-=-=
Join the discussion in our Facebook group https://www.facebook.com/groups/438849630140035/or in the comments below.