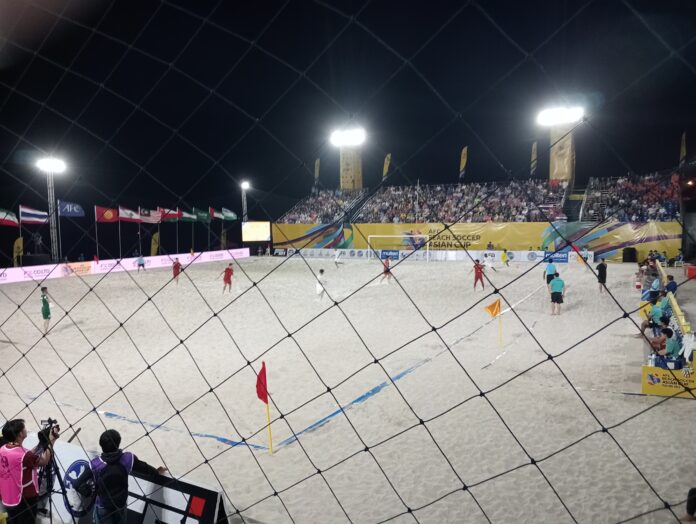 Pattaya, Thailand-
The first day of the AFC Beach Soccer Asian Cup 2023 kicked off tonight from Jomtien Beach near Soi 12 and saw a number of games with the most anticipated being Thailand VS. Saudi Arabia.
Unfortunately, despite an overall solid performance and one player being sidelined by injury and taken out via stretcher, Thailand lost to Saudi Arabia 2-3 in a fast paced and exciting game.
The raucous home crowd was solidly behind Thailand and one particular section brought drums, flares, giant flags and more and even after Thailand's loss serenaded the team with song and encouragement for their next game.
That game will be versus Afghanistan at 830 PM on Saturday, March 18th. Admission is free but seating is limited. The total announced number in the crowd tonight was 1,689 people.
For more on this Cup and the game schedule, click here.
The top three teams will move on to the FIFA World Beach Soccer Cup. Japan is heavily favored to win and is the country with the most past victories.