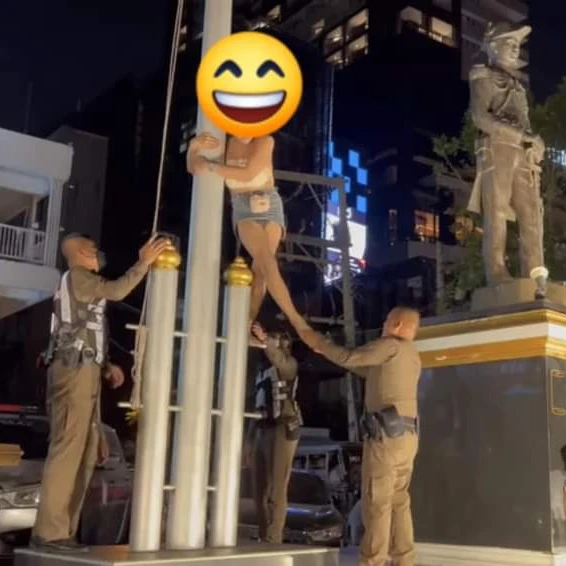 Pattaya, Thailand-
An angry and engaged transgender individual climbed a flagpole outside the Pattaya police station, flashed crowds of tourists, and screamed threats and insults to crowds of bystanders early this morning.
The incident happened around 12:15 AM today, March 13th, 2023 in front of the Pattaya Police station on Soi 9.
A transgender individual who Pattaya police say has a criminal history flew into a rage in front of the station, threatening tourists and screaming incoherently, scaring bystanders.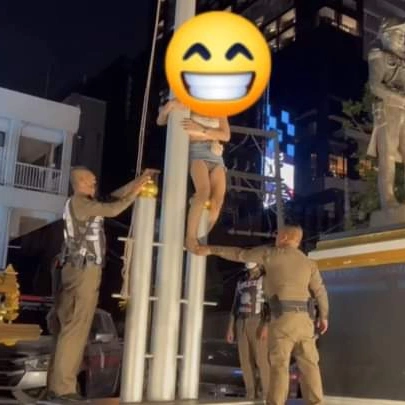 The person, whose name was withheld by Pattaya police pending a psychiatric evaluation, climbed the flag pole at the front of the station at one point and began flashing the tourists and bystanders while still hurling insults and verbal threats.
Several Pattaya police officers managed to detain and arrest the individual who was brought into the station to be taken to an local hospital for a psychiatric evaluation and possible medical assistance.