The 'Save a Child's Eyes' project was launched by the Rotary Club of Pattaya in July 2018. The first recipient was a 15-year-old boy who already had glasses, but one lens was completely cracked, half of one arm was broken off and both sides were being held together with sticky tape.
His glasses had been in this state for 8 months, and with no finances to get some new ones, he struggled to learn at school. One month later, 67 students were identified as needing glasses and the enormity of the need prompted the Rotarians to find a sustainable solution.
Dr. Burachai from 'Pattaya Optical' on Pattaya Klang road also wanted to help these children and a strong partnership was born. Since then, over 335 children have received glasses for free.

The task of selecting students is a thorough process. After the rotary club selects a school or organisation to help, teachers identify students who may have difficulty with their eyesight. A preliminary test is done by Rotarians using a simple eye chart and these results are sent to Dr. Burachai from Pattaya Optical.
The students then visit Dr. Burachai for a professional eye exam to determine if glasses are needed and the type of lenses required. Dr. Burachai then makes the glasses at a 70% discount to make them affordable for the Rotary club and then they are given to the students free of charge.
On several occasions, Rotary has been able to assist students who have been diagnosed with serious eye conditions such as glaucoma which can lead to permanent blindness.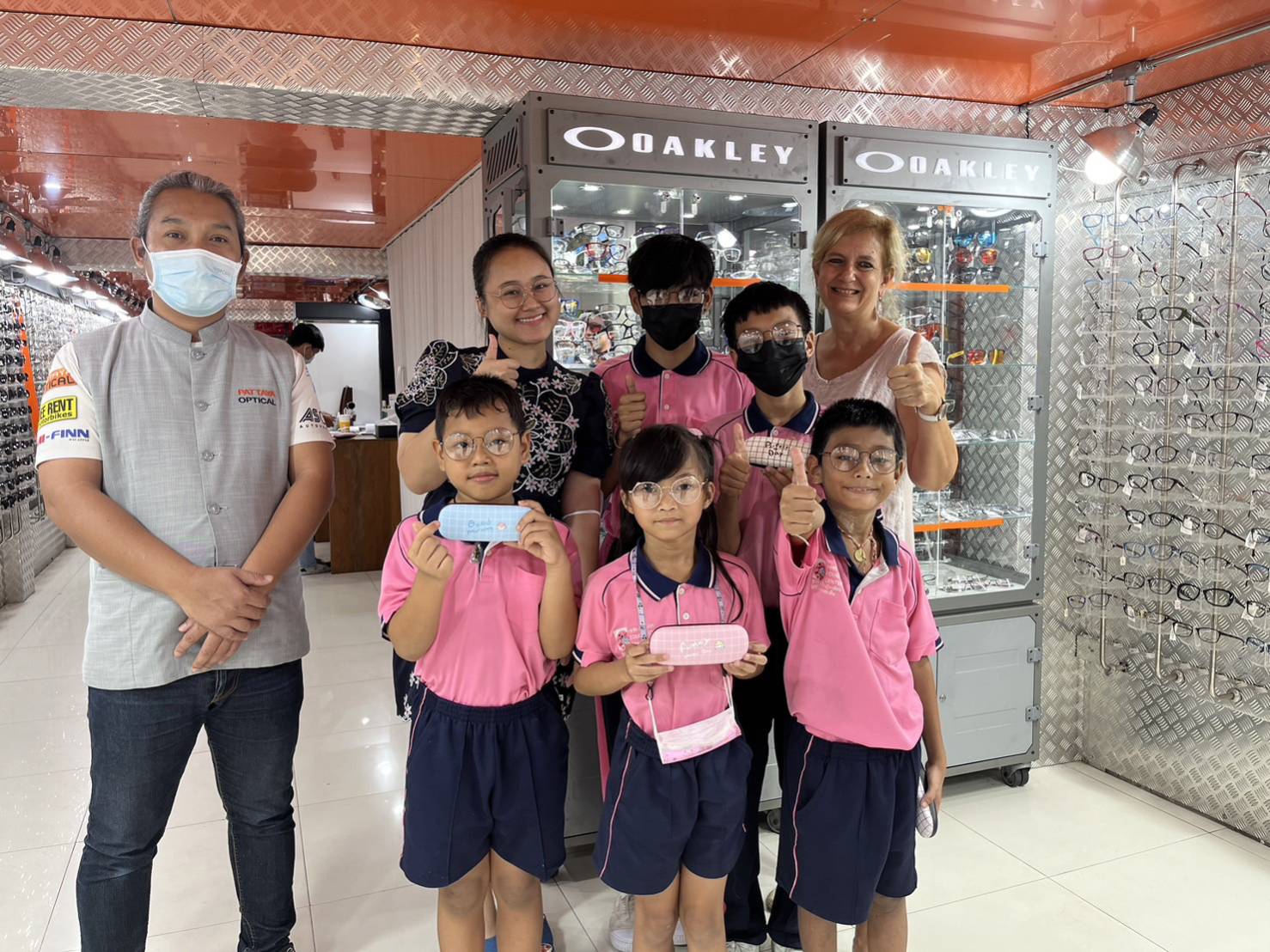 The beginning of 2023 has been busy for the Rotarians and the 'Save a Child's Eyes project as they have already tested over 100 children from Nong Khet Yai School, Pattaya School Number 6, Father Ray Special Needs School, and the children from the Human Help Network. With the help of our generous sponsors, Jen Huang, Will Tierney, and John McKillop we have been able to purchase 63 pairs of glasses for underprivileged children in Pattaya.
There are currently 10 children who are severely disabled and as a result are unable to read the numbers or letters of an eye chart. These children require a specialist ophthalmologist to test their sight. The Rotary Club of Pattaya are still looking for a sponsor to help these children receive specialist care. A big thanks to all Rotarians from the Rotary Club of Pattaya for their time and support for this project.