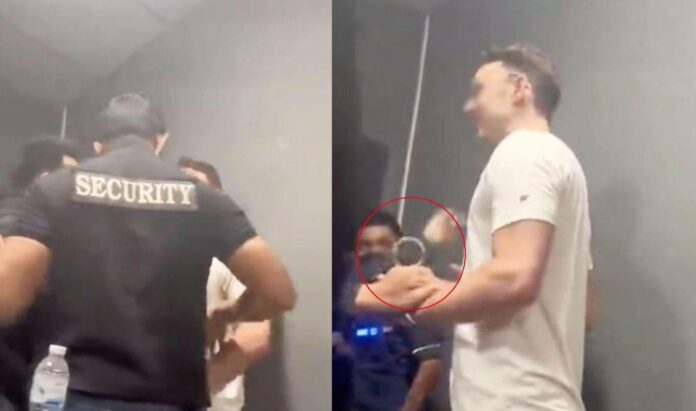 Bangkok —
Pub bouncers in Bangkok have been fired following a viral video recording that appeared to show the bouncers handcuffing and slapping a foreign male customer in the face over a trivial misunderstanding.
The viral incident happened at The Club Khaosan located on Bangkok's well-known walking street of Khao San Road. It was recorded by a Thai passerby who later posted the recording on social media on Saturday night, February 25th.
In the footage, two security guards from The Club Khaosan were seen arguing with a male foreigner about a bottle of water that the man had drunk. The guards said the man drank the water without paying, however, the foreigner claimed he thought the water was free.
The argument then turned violent when the two bouncers "handcuffed" the foreign pubgoer and one of them slapped him in the face, according to the footage.
The guards' recorded handling of the customer drew widespread criticism on Thai social media, prompting law enforcement at the Chanasongkram police station which is responsible for the area to summon the two bouncers in the footage to the station.
The officers also called for the unidentified foreign pubgoer to visit the station to explain the miscommunication although it has not been reported whether the man showed up or not.
Meanwhile, The Club Khaosan on Sunday, February 26th, issued their deepest apologies regarding the incident, noting that the involved security guards have been terminated from the company with immediate effect.
Also, the venue operators asked the assaulted customer to contract them to receive reparations.
The following is the full statement of The Club Khaosan.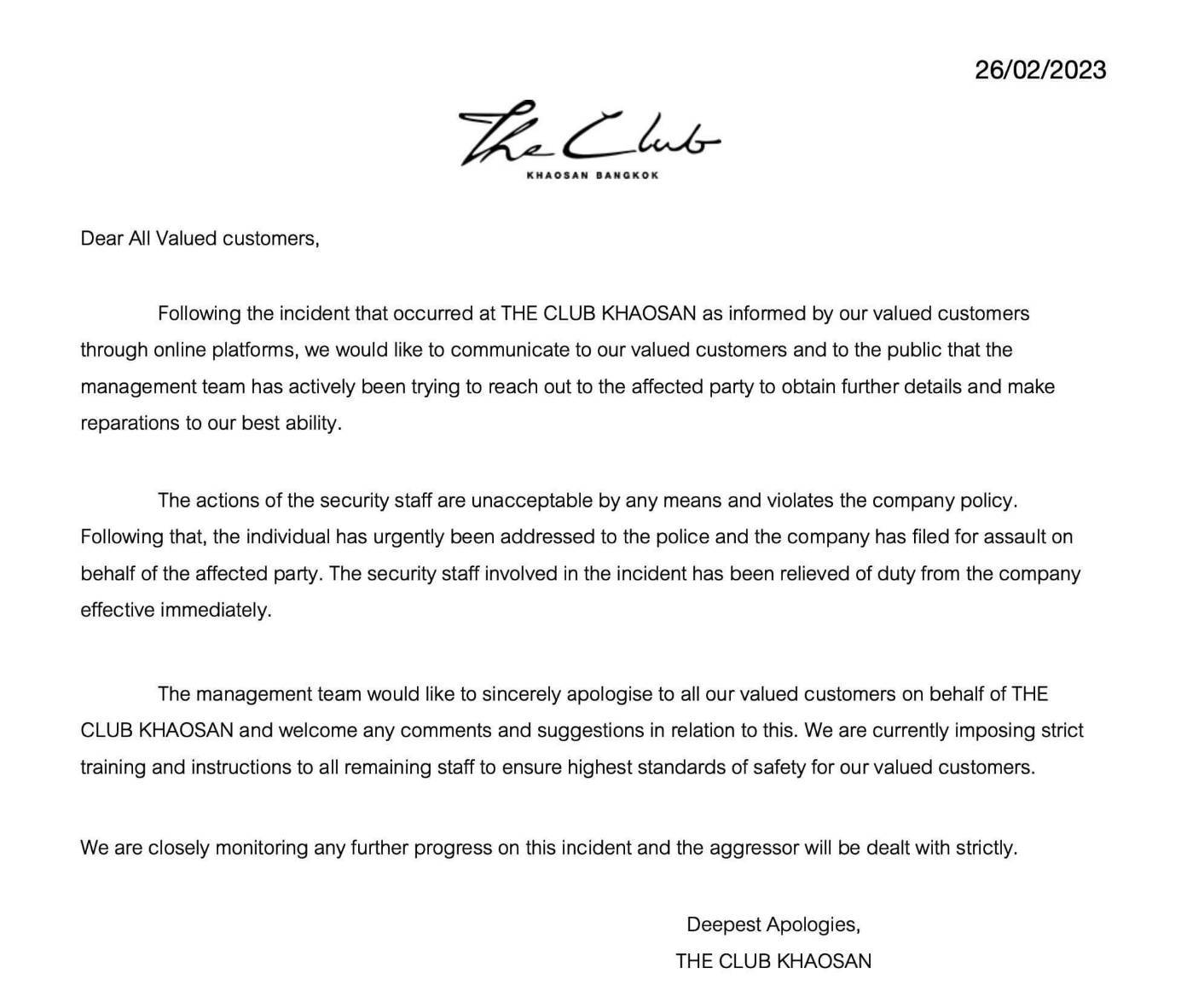 -=-=-=-=-=-=-=–=-=-=-=-=-=-=-=
Need legal advice or a lawyer? We can help. Click here.
See more information about listing a property with us by clicking here.