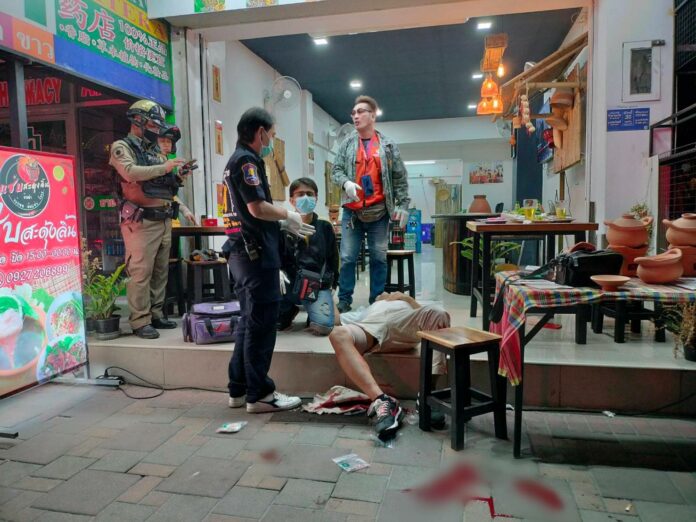 Pattaya —
A Korean national who owns a local business in Pattaya got shot in the leg after reportedly causing a nuisance while intoxicated.
At 4 AM this morning, February 22nd, Pattaya Police and Sawang Boriboon rescue services rushed to aid two victims who suffered gunshot injuries , one of who was a Korean man. The shooting took place at an Isaan restaurant called "Saep Sadung Lin" located on Pattaya Third Road in the Nongprue sub-district of Banglamung district.
The authorities discovered two victims: Mr. Thanawat S., a 25-year-old Thai national, and Mr. Namil K., a 47-year-old Korean national. Mr. Thanawat was shot in the left leg while riding a motorbike and fell while another bullet hit Mr. Namil in the right leg, causing heavy bleeding. The rescuers rushed both victims to the nearest hospital.
Pattaya Police searched the restaurant and found two 9mm bullet shells which they kept as evidence.
According to an eyewitness who asked for their name not to be disclosed, the Korean man was drunk and disturbed the unidentified suspect who was dining at the restaurant by shouting loudly.
The suspect became infuriated and said, "I warned you" before pulling out his gun and randomly firing two shots. The first shot hit the Korean victim, but the second unfortunately hit the Thai man who was just driving by and not involved in the incident, the eyewitness told The Pattaya News. The suspect fled after the incident.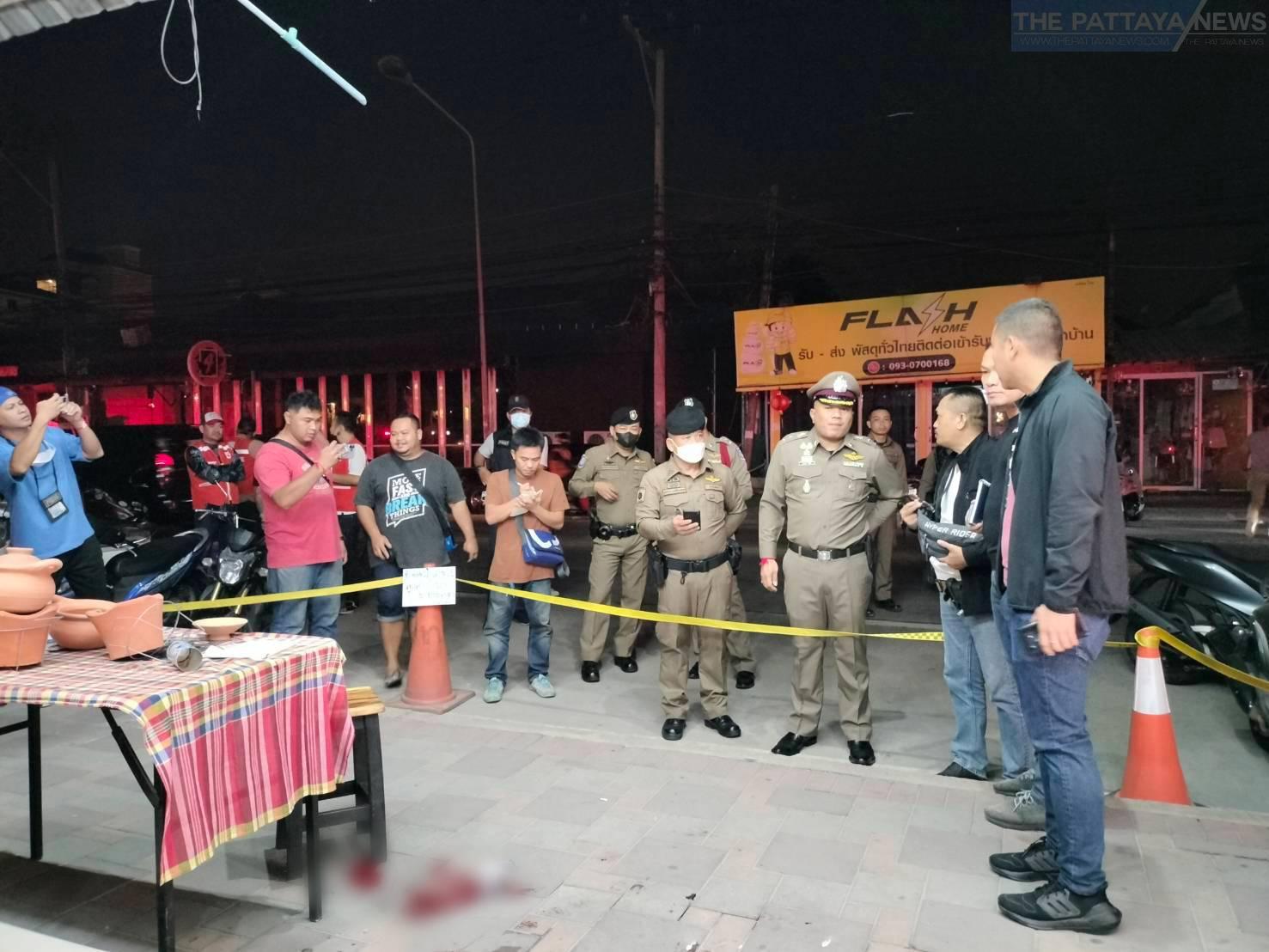 Meanwhile, Pattaya Police told The Pattaya News that Mr. Namil is an owner of a cannabis shop nearby. His shop is right next to the Isaan restaurant where he was shot. The authorities said earlier, the man visited the Pattaya Police Station to file a complaint against the owner of a nearby pharmacy who reportedly let his dogs defecate around the area and bark loudly.
The police, however, did not make any remarks that the drug store owner might be connected to the shooting.
The unidentified gunman is still at large as of press time. Police are examining CCTV footage to track him down. They presume that the suspect might have just been angry at the Korean man for causing a nuisance.
-=-=-=-=-=-=-=–=-=-=-=-=-=-=-=
Need legal advice or a lawyer? We can help. Click here.
See more information about listing a property with us by clicking here.