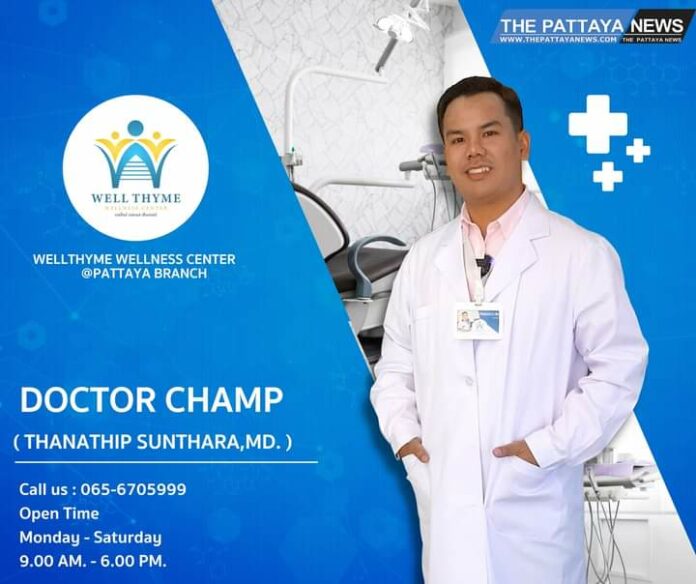 Recently, we visited our good friends at the Wellthyme Clinic in Pattaya to learn about Chelation Therapy and Vitamin IV Treatment.
Enjoy the video and below you can find some more contact information!
The Wellthyme Wellness Center, headed by Dr. Thanathip Suntara, Nickname Dr. Champ, M.D., is a fairly new venue that opened in September of 2022 located on South Pattaya Road not far from TukCom IT mall and across from Friendship supermarket. They speak excellent English and are particularly focused on ex-pats and foreign tourists.
Dr. Champ is a member of the American Board of Anti-Aging, Hormone Replacement Therapy, and Regenerative Medicine and an actual Thai Medical Doctor.
Chelation therapy
✅Chelation therapy is a medical treatment for people experiencing heavy metal poisoning.
✅Heavy metal poisoning occurs when the soft tissues of the body absorb toxic amounts of metal.
✅Chelation therapy involves substances known as chelators.
✅These substances bind to heavy metals and transport them out of the body.
Liver detoxification is a program that
✅ claims to take out toxins in your body
✅ help you lose weight
✅ improve your health.
📍 IV nutrient therapy administration has become increasingly popular in recent times. Some athletes receive intravenous vitamins after their games to help improve speed up their recovery.
✅️ Calcium: Supports bone health and nerve & muscle function.
✅ Magnesium: Helps lower blood pressure, relaxes muscles, aids in sleep, and relieves anxiety.
✅ B-Complex: Assists with blood sugar control, energy production, and metabolism.
✅ Vitamin B5: Supports adrenal glands and energy production.
✅️ Vitamin B6: Helps with mood, balances hormones, reduces inflammation, and supports the immune system.
✅️ Vitamin B12: Helps with red blood cell production, nervous system support, and fatty acid metabolism.
✅️ Vitamin C: Powerful antioxidant that strengthens the immune system, blocks histamine release, and supports the adrenal glands.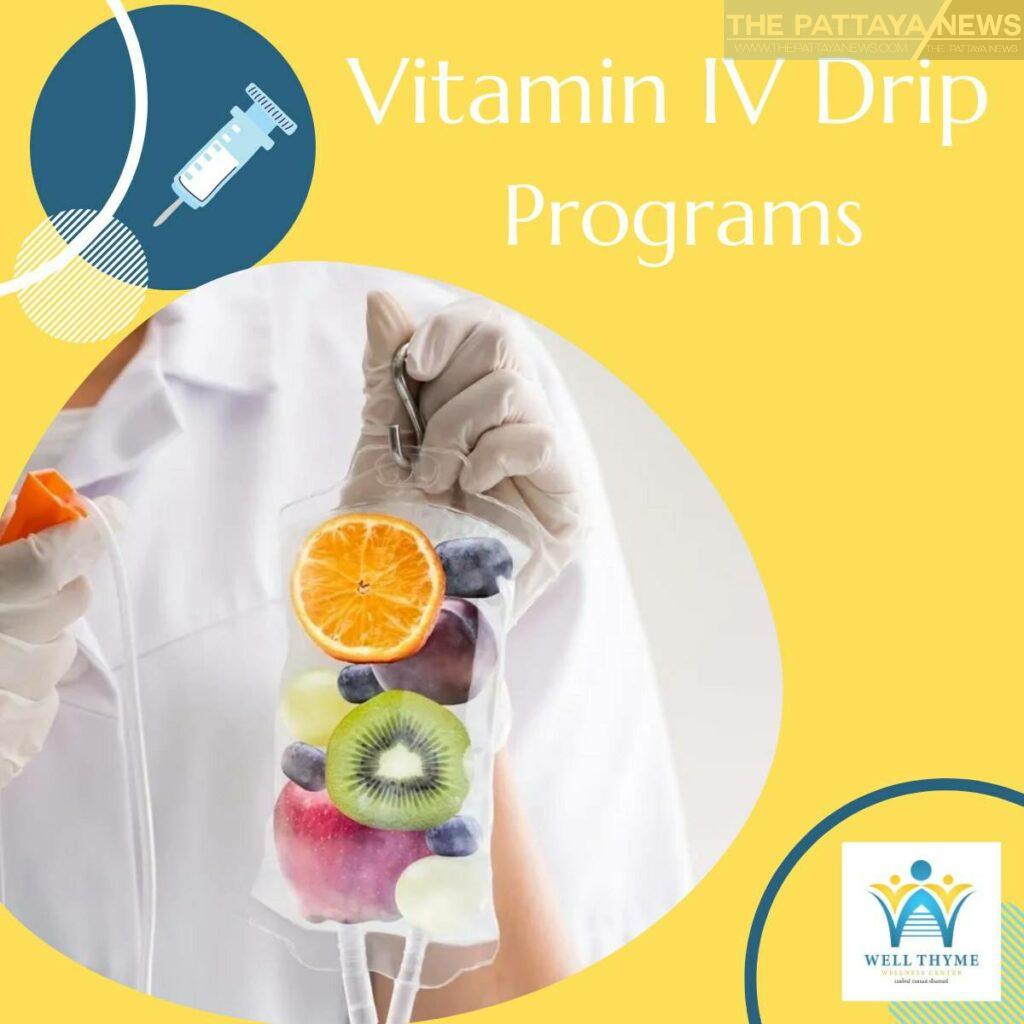 They are open Monday-Saturday: 9.00 AM. – 6.00 PM for walk-in or they can contact you by filling out the form below! More contacts are below the form.
Other contacts:
Tel: 065-6705999
Skype: 065-6705999
Website: https://www.wellthymeclinic.com/
Facebook: https://web.facebook.com/Wellthymeclinic/
Instagram: https://www.instagram.com/wellthyme_clinic/
Twitter: https://twitter.com/Wellthyme_111
Whatsapp: 065-6705999
The staff speaks English, Chinese, and Thai.
Map: