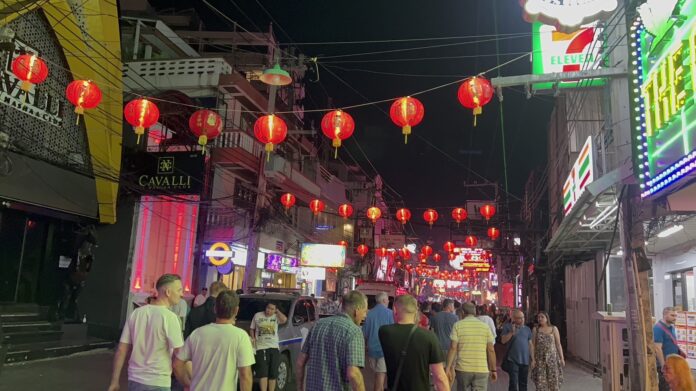 Pattaya —
Pattaya tourism is on a fast track to pre-pandemic levels due to the return of tourists from various countries, said Damrongkiat Pinijkarn, secretary-general of the Pattaya Entertainment Association.
Damrongkiat said that the entertainment venues in Pattaya have started to see hustle and bustle from Indian, Hong Kong, Chinese, South Korean, and European tourists, although tourism has yet to recover fully.
Tourism is now at 80-90% compared to the pre-pandemic levels. Damrongkiat said Walking Street is the most popular place in Pattaya, but it still needs more workers, as more than 90% of the venues have already reopened.
Damrongkiat urged authorities to fix the city's infrastructure and stop shop's encroachment on Walking Street, which might hinder the flow of traffic and fire trucks if a fire erupts.