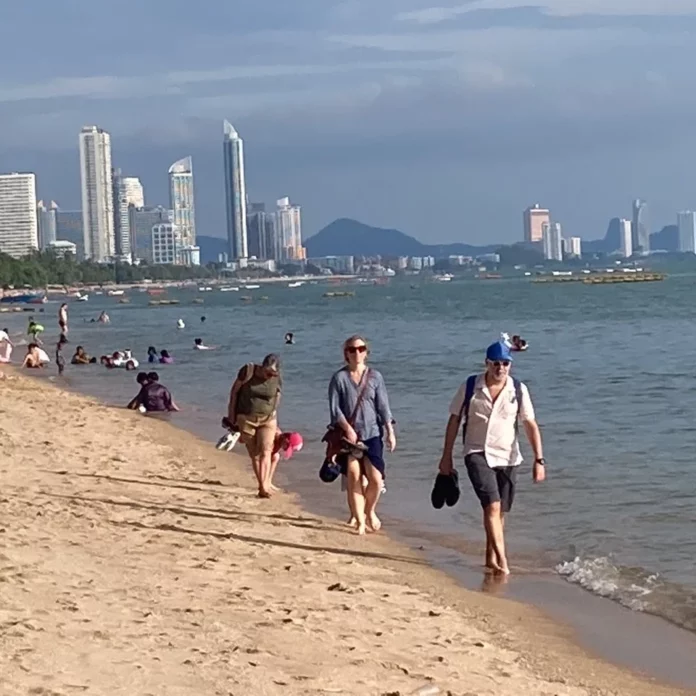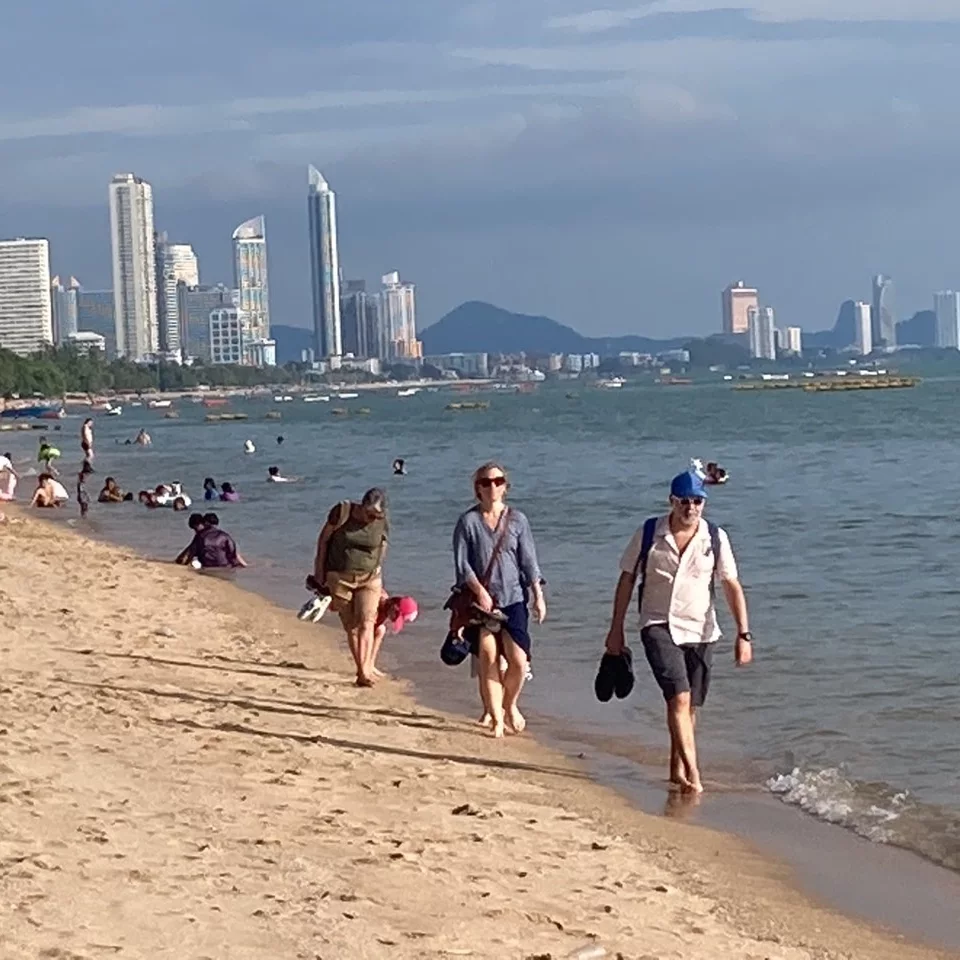 As a foreign or overseas national buying property within Thailand can be a daunting experience. You can be parting with your life, savings, or large sums of personal money.
Therefore, it is vital to carry out thorough checks and due diligence with regard to any land, condominium, or property via experienced lawyers in order to safeguard your investment and interest.
There are many factors for you to consider, including location, building type land, type, title deeds, protections, due diligence, relevant laws, and so forth, these factors alone can be difficult due to lack of experience within the country, the inability to read and speak Thai, and of course, the varying, and at times wrongly reported rules, laws, and procedures.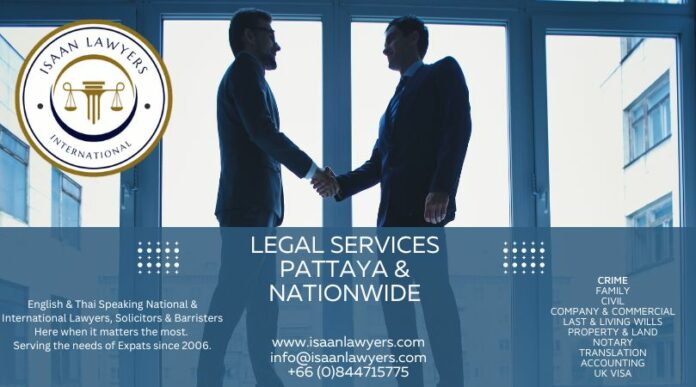 Here is a guide to assist:
1. Legal Planning:
Once you have considered your options, with regard to land, property, condominiums, et cetera. it is essential that you legally plan the way forward with an experienced and professional Thai property lawyer. As a foreign national there will be many aspects of Thai Law that you will be unfamiliar with thus, it is important to engage the services of a lawyer to review any documentation before anything is signed, including reservation agreements and contracts
2. Title Search and Due Diligence:
One of the most important overlooked steps in the process is to thoroughly examine any title deed recorded at the local land office. This will ensure that any registered entry restrictions registered upon the title deed are known, advise the phone, and ensures that you verify that the seller possesses a legal title to the property before any legal agreements are entered into. A title search provides a clear history of the ownership of the property or land and will indicate all interests in that property, including leases, loans, mortgages, et cetera. Any title search will verify to reserve the rights regarding access to the property such as environmental, planning, and building rights as well as residential zoning applicable to any area.
Due Diligence: This is the method to establish the status and history of the property or land that you intend to purchase. The due diligence process includes checking the status of the current owner to ensure that they are in a good position and standing to sell the property Some parties may wish only tabletop due diligence to be carried out in respect of the title, deed, and owners, whilst others will require a more comprehensive due diligence report and survey to be conducted. Again, as above, checks can be made both at the Land Office and with regard to any construction permit at the municipal organization office. Further checks can be made at the district tax office to establish tax rates, and to establish if there are any outstanding taxes related to the property.
Thorough due diligence will also allow checking if the property has any outstanding legal issues at court, or not against the owner, seller, or the property itself. Thorough due diligence should also include a bankruptcy search of the owner or seller as under bankruptcy law, a bankrupt person cannot proceed with any civil matter or transaction unless the court allows them to do so. It is often vital to attend the property site on a personal visit to check the physical location of the land, condominium, or building involved, and to conduct any relevant searches or surveys. This can include verifying the GPS points of the land, and checking all physical markers to establish what you are buying is actually present.
Access to and from properties should be checked together with any services, such as electricity and water. Checks should also be made to establish if the area is prone to flooding weather in the rainy season or otherwise. Physical checks of any building can be made with or without a professional survey to ensure that the building is in a good state of condition or repair and to establish any fault or issues with the same. Should any land or properties be connected to a beach then we would need to follow the law and establish the pin line from the marine department and measure the tidal current and distance, from and to the property. These are only some of the checks and services that can be made, many more checks are available.
3. Review of contracts
It is recommended that your Thailand property lawyer performs a thorough and diligent review of any property, reservation, or purchase agreement on behalf of the buyer to ensure the terms are fair, and not biased. This is in order to protect your interests. The lawyer will be able to recommend any alterations or amendments that are prejudicial or unfair.
The same can be said for any building contract which can be especially fraught with dangers when dealing in the Thai language with building contractors. A thorough review can set out the process of when payments are to be made for the construction at various stages, such as the first 25% will be paid once the foundations are secured, the next 25% when the roof is on, et cetera et cetera. A good lawyer will also recommend penalties and clauses to be included and to be enforced against any builders or contractors for late service or build timescales, this insures that building runs on time and where it falls behind that penalties are enforced
4. Deposits
If you are satisfied with all of the searches and contracts, you will be required to confirm a deposit, verifying your participation in the build or project, or sale. Thereafter, the seller will effectively reserve or agree on any property and the next steps in the buying process can begin. Thereafter, if you are completing any contracts with regard to the seal purchase build that it is vital, that these are drafted to your specification, to buy an experienced lawyer to safeguard your position
5. Agreements
Once all parties are satisfied with contracts for the sale and purchase of any condominium, land, or property, then arrangements can then be made for the contract to be signed, and where necessary witnessed.
6. Land office
On the day of the transfer of the land, building, or condominium from one party to another funds will be transferred either between parties or between Agents or Lawyers allowing for the parties involved to either personally or where inexperienced for Lawyers to attend and assist on the client's behalf at the Land office, so that transfer of the title can be made between parties. It is important to be familiar with the process or to have the assistance of a lawyer at the Land office to allow for any unexpected queries or complications that may arise when dealing with the office or its officials.
Important factors to consider:
Foreign nationals cannot own land within Thailand, they can, however, own condominiums, subject to foreign quota allocation. Foreign Nationals can own houses or buildings upon the land by right of superficies registered against the title deed. If you are purchasing land, perhaps with your Thai partner, land officers will enquire with your partner as to where the funds came from and will require all parties to sign a document stating that the finances used to secure the land or property are that of the Thai national and not of the overseas national.
It is important to protect any purchase or investment and register rights for the use of the land or property to protect your interests. These can be a Usufruct, lease, agreement, or right of superficies. For these, documents and contracts can be made between two parties in the form of loans or mortgages against the title deed together with memorandums of understanding It is also important to safeguard your rights and interests in case of the death of one of the parties involved. We, therefore, recommend that all parties draft last wills so that any property land et cetera is clearly left to the significant other. It is worthy of note that if you have Usufruct registered in your favor, the Usufruct is extinguished upon death, whereas a lease agreement can be left to heirs within a last will. We highly recommend that these are drafted carefully by experienced lawyers to protect your interests and investment.
In conclusion, when buying property, land, condominiums, etc, especially as an overseas national you need to carry out all possible checks with regard to any potential purchase or reservation thoroughly. The best way to achieve this is by engaging the services of experienced lawyers in order to advise and protect your interests. Isaan lawyers, International offices in Thailand, and the UK, and have been in business since 2006. We have a dedicated property and commercial department with dedicated in-house experienced Thai and international lawyers. Our team is on hand to protect your interests, investigate and assist with areas of concern, advise and assist you along the process, and carry out any investigation or draft any documentation on your behalf.
When you're spending, what potentially can be your life savings, would it not be prudent to protect your interests for peace of mind? Our team is here to assist you every step of the way.
Contact us today for professional, help and advice Info@Isaanlawyers.com www.isaanlawyers.com, Telephone 0844715775 Or, book a consultation online at our website above.
-=–=-=