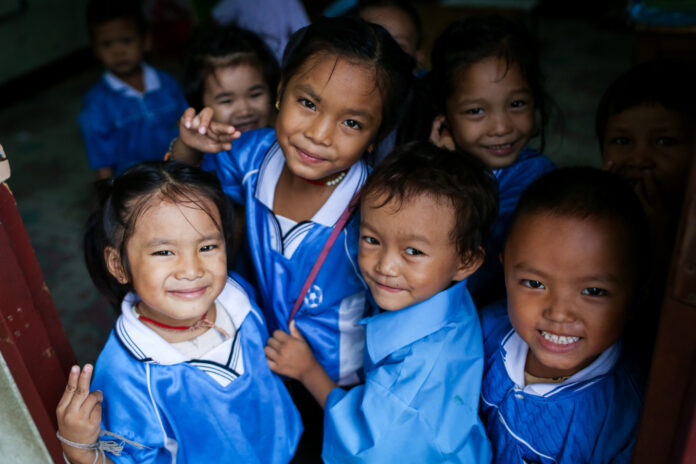 BANGKOK, 12 January 2023 – As UNICEF celebrates its 75 years of working with and for the children of Thailand, we call on all of Thai society on National Children's Day to continue to prioritize the children's needs and help create a promising future for every child.  Over these 75 years, UNICEF has worked with the Government of Thailand and partners to improve children's lives and advance their rights in every aspect, including health, education, protection from harm, and participation in society.
This shared commitment will be publicly celebrated in a new series of videos entitled Commitment For Children, beginning today and running throughout the year on UNICEF Thailand's social media channels. The series kicks off with UNICEF Representative for Thailand Kyungsun Kim, Friend of UNICEF Min Pechaya Wattanamontri, and Watwareee Chaimongkol, a member of UNICEF's Young People Advisory Board who make their pledges to promote and protect children's well-being, particularly the most vulnerable. UNICEF will continue to work with all partners to turn these commitments into lasting positive changes.
UNICEF's work in Thailand has already achieved many historic, lifesaving milestones. Some of these include the first nationwide vaccination program against tuberculosis in 1953, a school milk program created to alleviate protein deficiency in the 1960s, the promotion of early childhood and primary school education in 1964, legislation ensuring salt iodization in 2011, and the adoption of the Child Support Grant as a vital social protection scheme for children in 2015.
"The lives of children in Thailand have improved almost beyond recognition during the past 75 years and UNICEF is proud of the part we have played in that journey," said Kyungsun Kim, UNICEF Representative for Thailand. "Throughout the decades, there have been great achievements across all aspects of children's lives. Thailand has delivered child survival and eliminated extreme poverty while making access to birth registration, immunization, healthcare, and primary education almost universal."
As Thailand has developed economically and socially, UNICEF's role in the country has also evolved. UNICEF's partnership with the Government of Thailand has moved from a donor/recipient relationship to a more strategic and collaborative partnership, where the focus is on supporting the country to develop its own capacity and expertise in fulfilling its long-term vision for children. At the same time, UNICEF has worked to expand opportunities for Thai people to play a key role in supporting vulnerable children both in Thailand and overseas, through donations or volunteering to give back to their communities.
Today, UNICEF works with the Government, civil society, private sector, media, academia, as well as children and young people themselves, to co-create solutions that ensure equal rights for every child in Thailand.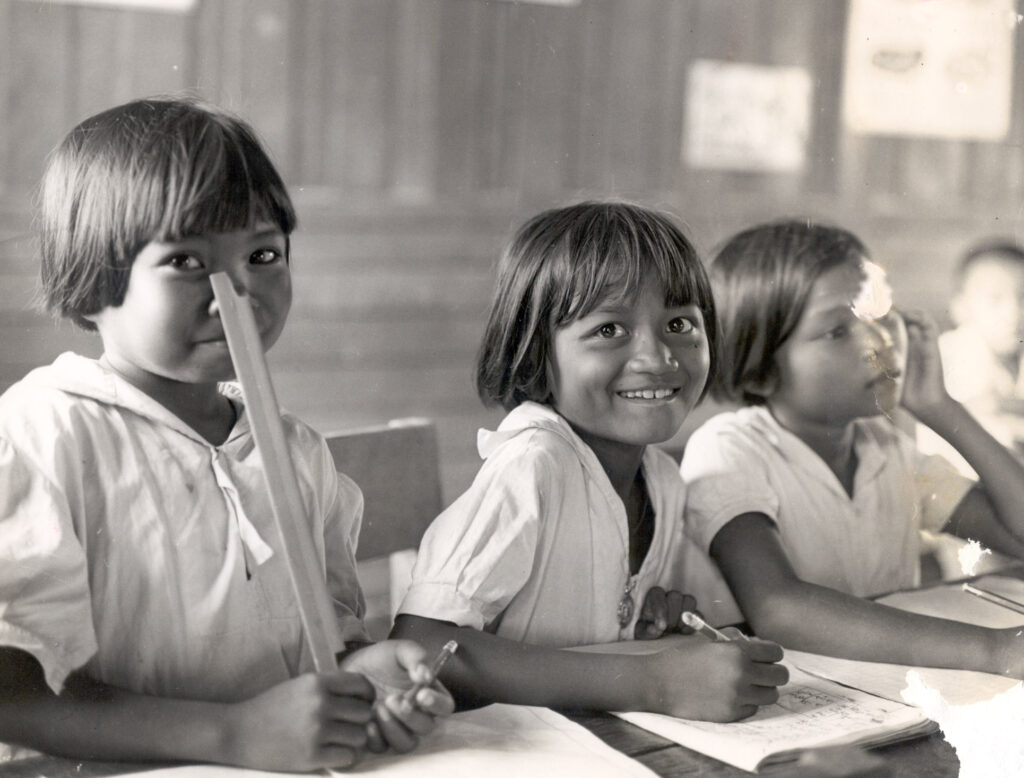 "As we celebrate these achievements on Children's Day, we also reflect on the lives of Thai children today and in the future," continued Kyungsun Kim. "Although so much has been achieved already, and can be achieved in the future, there are many challenges ahead such as the ongoing socio-economic impact of COVID-19, conflicts, the climate crisis, and increased disparities. These unprecedented challenges require unprecedented commitment, effort, and investment from everyone in society. To reimagine the future for every child, we must strengthen our partnerships and work ever more innovatively. UNICEF won't rest until every child in Thailand and the world has been given the opportunities they deserve to fulfill their potential."
Watch videos: Commitment for Children: https://bit.ly/Commitment4Children