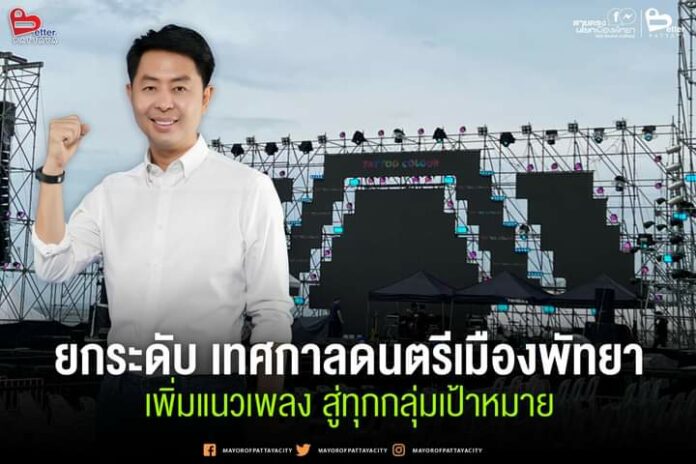 Pattaya, Thailand-
The upcoming Pattaya music festival in March may look significantly different than recent ones, according to the Pattaya mayor.
We previously announced the upcoming music festival HERE.
This time around, however, Pattaya mayor Poramese Ngampiches has listened to feedback from social media that the acts and lineup should be more diverse. This has been a common complaint from our international non-Thai readers that the festival does little for foreigners not interested in Thai music or Thai acts.
Meanwhile, Thai readers have expressed desire to hear more traditional Thai music, classic Thai artists, Mor Lam, and similar acts.
For the past few years the music festival lineups have been mostly modern Thai rock, hip-hop, and pop acts.
This time, the mayor says the organizers will have a variety of music to fit nearly all tastes, such as EDM, 90's music, Mor Lam, Traditional Thai music, and English language bands and acts. Of course, modern favorites will also appear. The full lineup should be announced soon.