Pattaya —
An unidentified man aged 55 to 60 years old died due to head injuries after his motorbike fell into an uncovered, under-construction sewer on a Pattaya road.
Banglamung police coordinated with Sawang Boriboon first responders to respond to a fatality report in Soi Nong Sadao in the Banglamung district, Chonburi, yesterday December 24th. The accident scene was a small alley in the midst of construction. The victim, who still could not be identified as of press time, was found dead beside an open sewer on the road.
First responders found the victim's black and blue Honda Wave 125i motorbike with its front wheel sunk into the drain with a spiky mouth full of exposed steel rods. The victim succumbed to his head wounds and was transferred to Banglamung Hospital for funeral arrangements.
A witness, who first saw the body, Mr. Saman Pimnoi, 34, told police that he saw the man lying unconscious on the road, so he went to check on him. Upon examination, he found that the man's head was bleeding heavily. Saman also mentioned that although accidents had happened frequently on this unfinished road, this was the first time that a fatality had occurred there.
The head of this roadwork project, Mr. Witisut Chokchaipattana, told local media that the project would be completed in January 2023. He said the drain's mouth was marked with wooden stakes and plastic sheeting for visibility. Previously, metal barriers had been used to block the sewer, but they were removed by local residents because they hindered the traffic flow.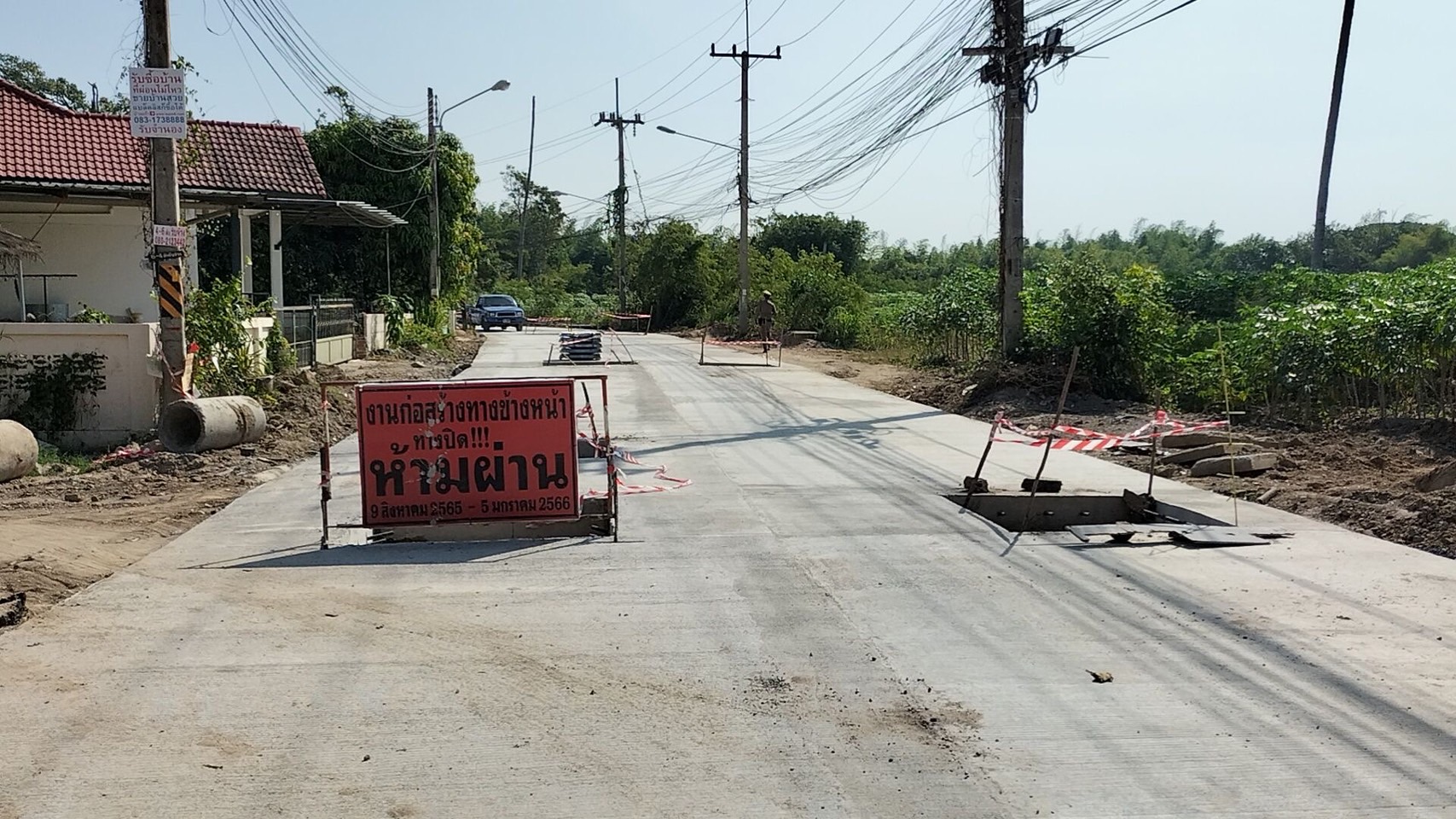 Banglamung police are reviewing CCTV footage to establish the exact cause of the accident.