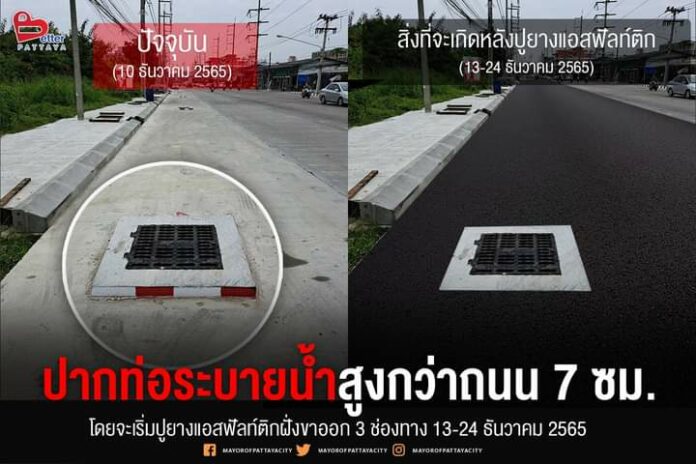 Pattaya/Jomtien-
Pattaya officials have advised local residents and tourists that they will be finally fixing the much maligned on social media raised storm drains on Threpprasit Road but this will cause significant traffic delays during the paving project.
The raised drains have been posted nearly daily on Thai watchdog and discussion forums with many residents continuing to urge the city to fix them, stating they are a major accident hazard and do nothing to drain out flooding.
Pattaya City is teaming with relevant contractors to fix the drains and pave Threpprasit with asphalt from December 13th to the 24th. However, they also warn of significant traffic delays during this project and urge through traffic to find other routes.
As for the cause of the raised drains in the first place, The Pattaya News notes that continued finger pointing took place with many different parties blaming each other for the drains. Regardless, the issue is finally being resolved.