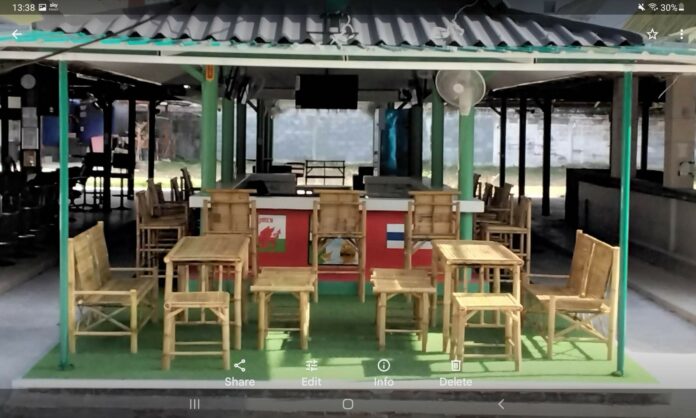 Pattaya-
Pattaya bar owner Jason Childes, from the UK, 49, came to The Pattaya News recently along with his lawyers from Issan Lawyers to tell his story of an ongoing dispute between him and his former trusted leaseholder.
According to Jason, who has been coming to Thailand for many years, he came full-time in September of 2021 and decided to purchase The Happy Buddha Sports Bar on Soi Seven in Pattaya in May of 2022, fully opening in June of 2022.
Jason states that he had what he thought was a trusted friend of eighteen years, whose full name is withheld pending further legal action, sign the lease for twelve months, although all money and refurbishing of the bar, as well as ownership, was handled by Jason, according to him. Jason even hired a relative of the leaseholder.
Jason said all was well until somewhat recently when he terminated the employment of the relative of the leaseholder, who he states was sleeping on the job and whose own relative was allegedly taking from a convenience store till also owned by Jason. Evidence provided by Jason to Issan Lawyers and The Pattaya News appears to show the actions described.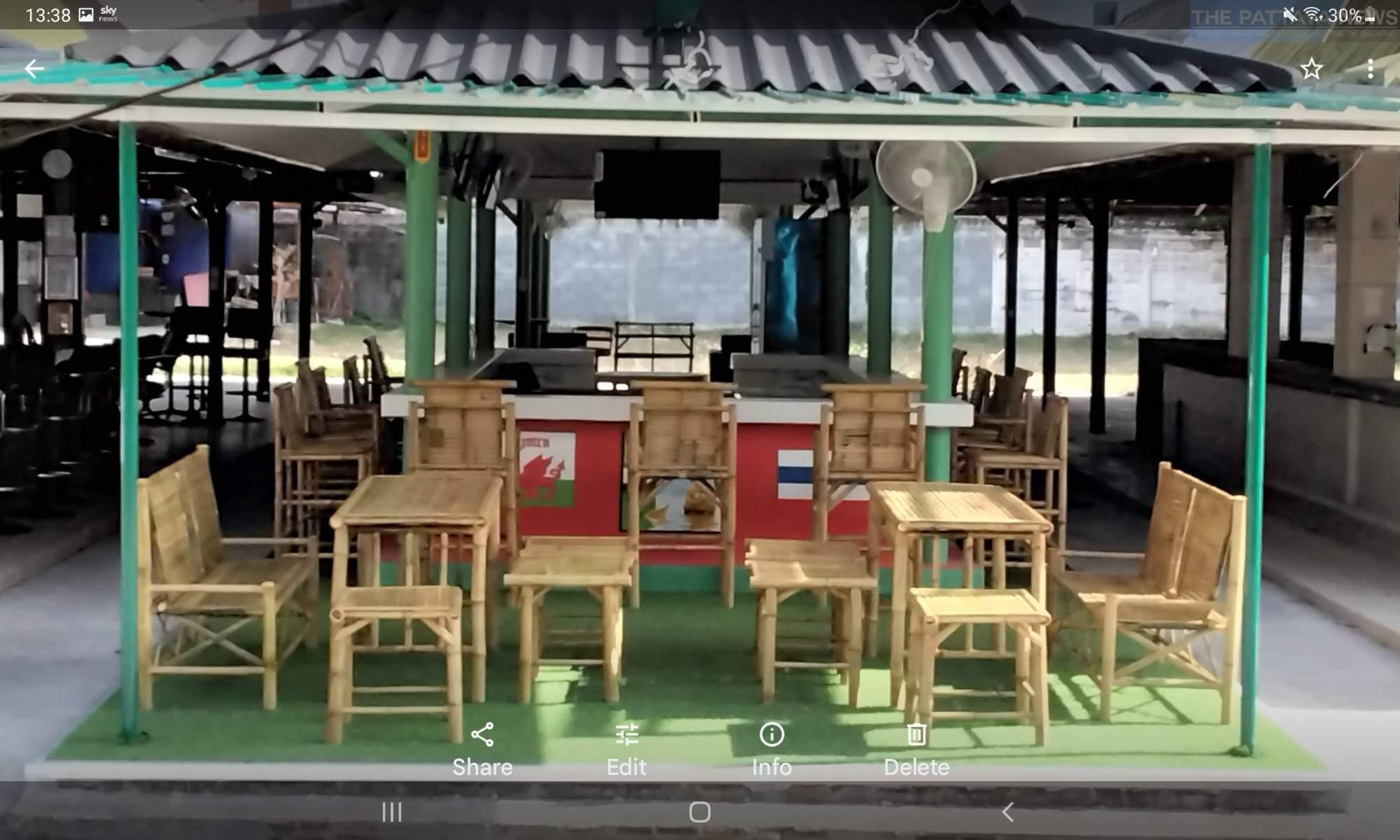 At this point, according to Jason, the leaseholder went behind his back to try to cancel the lease with the landlord of his bar, leading to ongoing legal issues and what Jason says have been threats from various individuals and parties, including a policeman in plainclothes who Jason believes may have been fake. The bar is still fully licensed, according to Issan Lawyers.
Jason's lawyers, Issan Lawyers, state that proper legal notice of canceling a lease was not given in writing by the landlord and agents as required by Thai law. Additionally, Issan Lawyers stated that this may be a breach of contract and cause loss of earnings under Thai law.
As a result of the ongoing loss of income and dispute, Jason says his other business, a convenience store also on Soi Seven, has been affected by the situation, despite having different leaseholders, as he alleges, along with strong evidence, that individuals involved with the leaseholder and the bar dispute have threatened his staff at the store as well. The loss of income from his bar has also disrupted regular bill payments, causing further issues, according to Jason.
Jason has visited Pattaya Police multiple times over the situation and his lawyers with Issan Lawyers are currently drafting official statements and reports for the police. Jason wanted to share his story with the media as a cautionary tale to other business owners and also in hopes that relevant police and legal authorities step in to help mediate the ongoing dispute.
As of press time, statements from other parties involved were not available, although the parties in question declined to speak with lawyers from Isaan Lawyers when asked for comment. The leaseholder has also continually declined to meet and discuss the situation with Isaan Lawyers present, according to Jason.
Isaan Lawyers and Mr. Childes told the Pattaya News they plan to pursue every legal avenue in the ongoing dispute but also hope the other parties involved are willing to come to the table, so to speak, to discuss the situation in a civil manner.