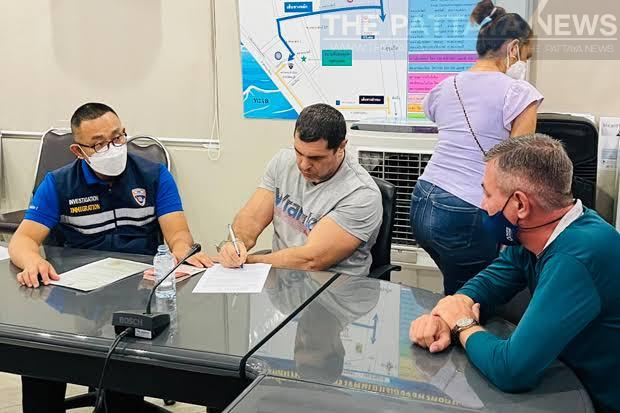 Pattaya, Thailand-
A Russian man wanted for murder in his homeland was arrested by Royal Thai Immigration today, December 4th, 2022, after a request from the Russian embassy.
According to Police Major General Panthana Nuchanart, Igor Guzhin, 51, was arrested on Jomtien Beach and will be extradited to Samara, Russia.
Mr. Guzhin has an arrest warrant dating from October 11th, 2019, for an alleged contract murder. Guzhin had been legally living in Thailand since December 2nd, 2019, Panthana added.
Mr. Guzhin will be extradited to Russia and the Russian embassy and Royal Thai Immigration as well as the Office of the Attorney General are involved.
Mr. Guzhin did not speak to the press or release a statement on the accusations against him.
Photo: Royal Thai Immigration