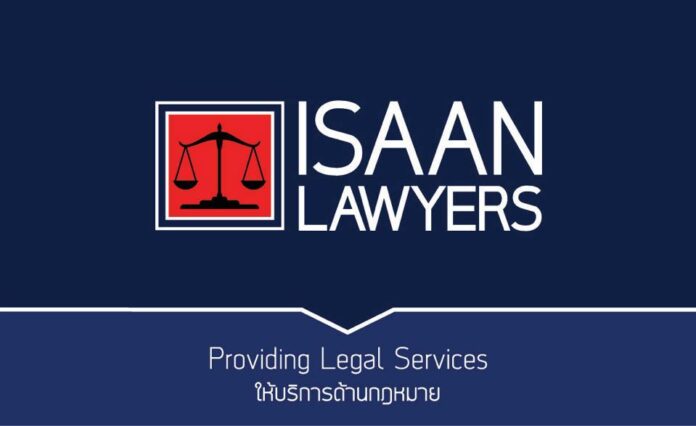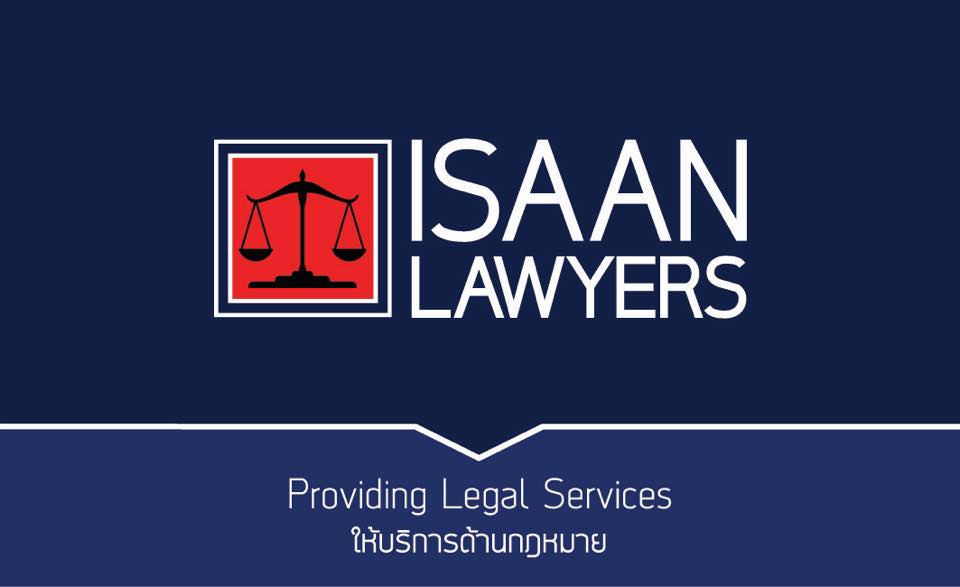 Need a lawyer? Isaan Lawyers is here for you!
For our general legal/investigative journalism policies please click here.
In their own words:
Isaan Lawyers has been in professional practice since 2006. We are based in Korat, Nakhon Ratchasima but operate all over Thailand for clients from all over the world. Over the years the firm has had a 96% success rate in cases it has handled. We have over 2700 clients many of whom are repeat or multi-repeat clients who are happy with our services. Since 2006 we have been helping ex-pats, foreign nationals here and abroad, as well as Thais.
Our areas of practice are:
-Family, thus prenuptial agreements, child custody, contact, adoption, divorce, etc, wills, and living wills.
-Translation notarization legalization of documents etc
-Property, sale and purchase agreements, due diligence checks, land registry checks for title issues, etc, leases, superficies, usufruct, memorandum of understandings, loan agreements, etc.
-Criminal
-Business, company incorporation and set up, change of directors and shareholders, work permits, accounting services with in-house accountants, boi applications
-UK Visas, visit, fiance, spouse visa services. Importantly I believe we are the only UK visa agents in Thailand that operate with a UK immigration solicitors office for immigration and visa services which means regulated by the solicitor's regulatory authority in the UK and by the UK authorities and information commissioner's office etc, and we can provide full immigration advice and assistance and appeals in the UK, with UK solicitors, and barristers.
–=-=-=-=-=-=-=-=-=-=-=-=-=-=
We offer modern means of communication and conferencing such as Skype, WhatsApp, Messenger, LINE, etc. We can complete most work remotely.
-All employees have degrees and are experienced
-We have in-house lawyers and lawyers/ barristers on retainer, paralegals, accountants, and more.
-=-=-=-=-=-=-=-=–=-=-=-=-=-=-=
Over 750 contested court cases and over 170,000,000 recovered for clients.
Our mission statement is to provide expert legal advice, bring western standards of care and professionalism to Thai legal practice and provide a multi-national service at an affordable price.
Our staff speaks Thai and English.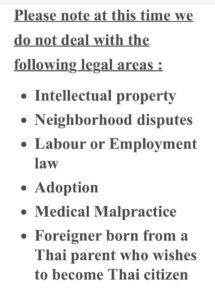 This is a sponsored post/advertorial.