Pattaya —
The rooftop restaurant, Sola Luna, is having a special promotion for people looking for a place to enjoy a clear, private view of the Pattaya International Fireworks Festival 2022.
The Special Table for Two
In this promotion, you will get to try Sola Luna's unique, delicious set including,
Starter – Seared Scallop peach with Yuzu Edamame Puree
Salad – Tomato Caprese Salad with Bocconcini
Soup – Roasted pumpkin crab bisque soup.
Pasta – Linguine aglio Seafood
Main Course – Salmon crusted herb parmesan with Lemon Butter sauce. Or, Australia beef shallot maple baby carrots red wine.
Dessert – Blueberry Cheesecake
Drink – Passion mojito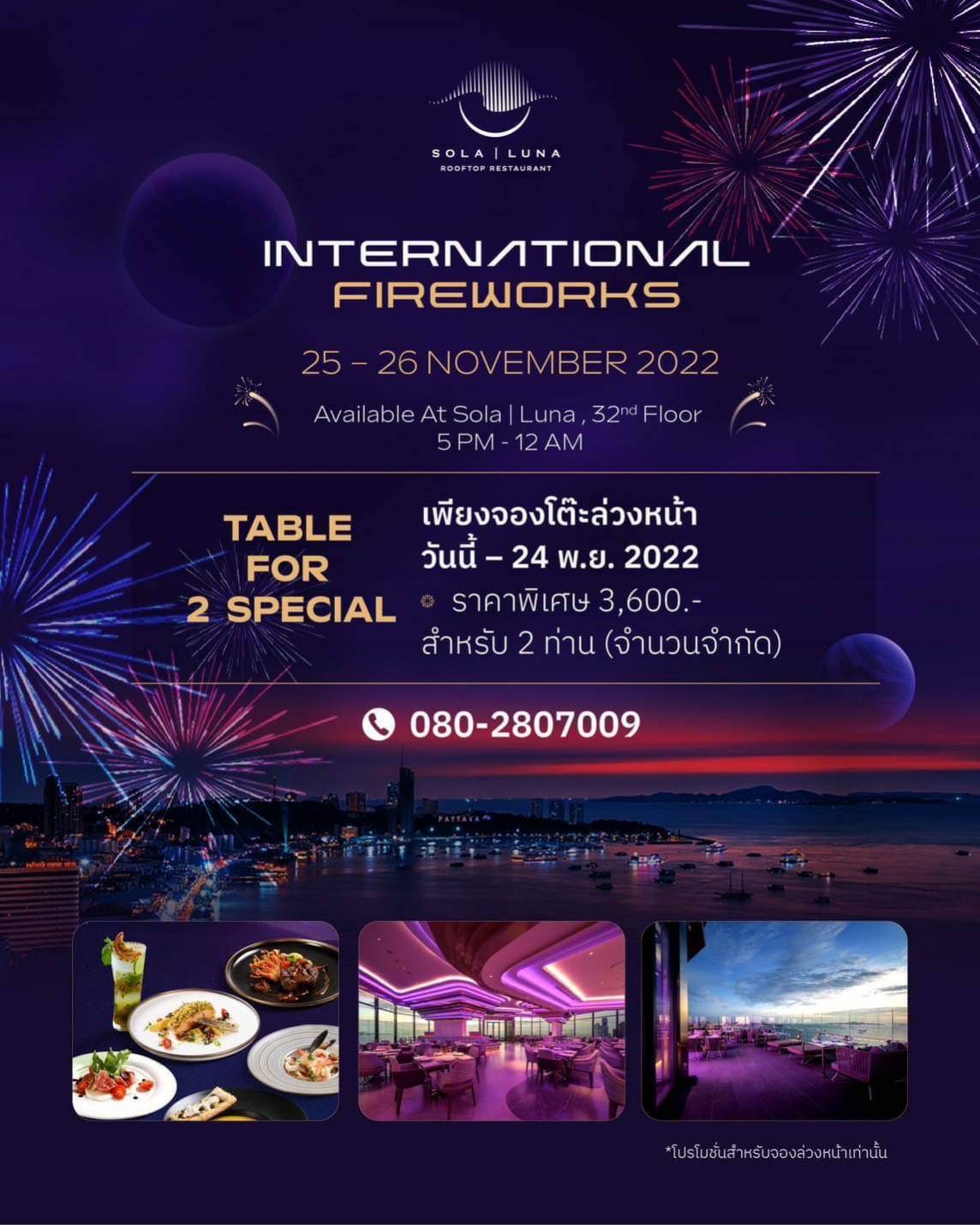 All you have to do is book two seats in advance for only 3,600 baht, starting today – November 24, 2022. This set comes with free beverages!
Or if you want to book only one seat. You can contact them right away by dialing 080-280-7009 and 033-268-855 and get a discount to enjoy the same set for only 2,290 baht. This applies when you reserve in advance only.
Sola Luna is located on the 32nd floor of the Grande Centre Point Space Pattaya. Free parking is offered.