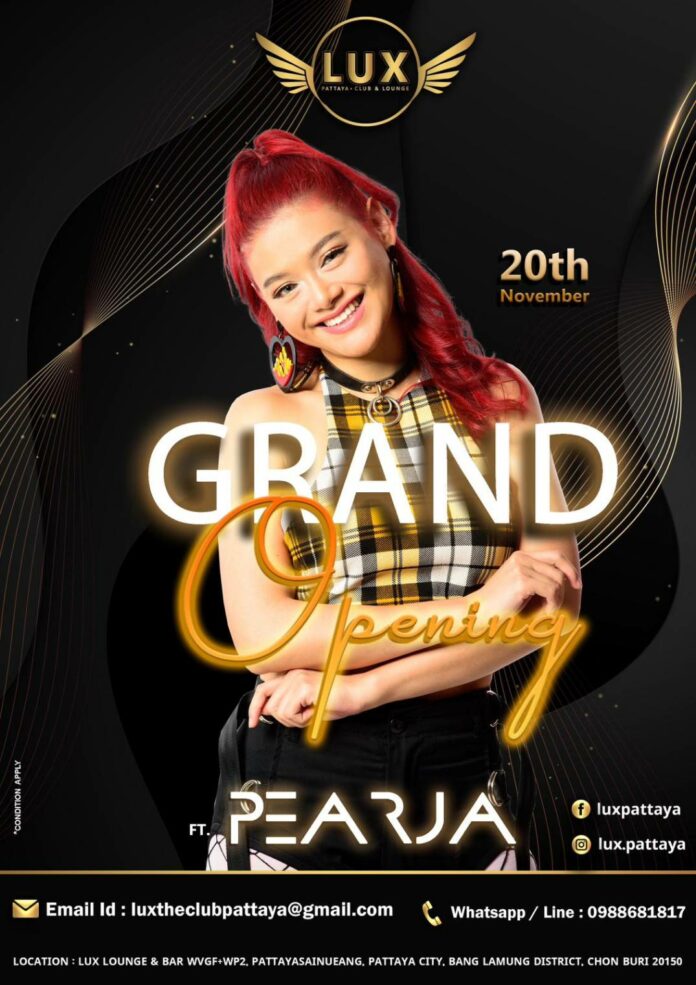 Pattaya, Thailand-
Nightlife is about to be redefined in Pattaya with the grand opening of Lux nightclub and lounge located in the heart of Pattaya on Walking Street.
The all-new venue is located near the Beach Road side of Walking Street not far from the Old Weed Man dispensary and The Stones House on your right-hand side as you head down Walking Street.
Featuring a diverse music selection to attract an international and domestic crowd the club is eager to show you its state-of-the-art decor, lighting, sound, and atmosphere.
The club will grand open on Sunday, November 20th, with doors opening at 7 PM and open until late. Dubbed the most luxurious club in Pattaya Lux wants to show you the meaning of luxury and upscale clubbing. Contact details and VIP table reservations for Lux can be found on the below flyer. Reservation is strongly suggested as opening night will be buzzing!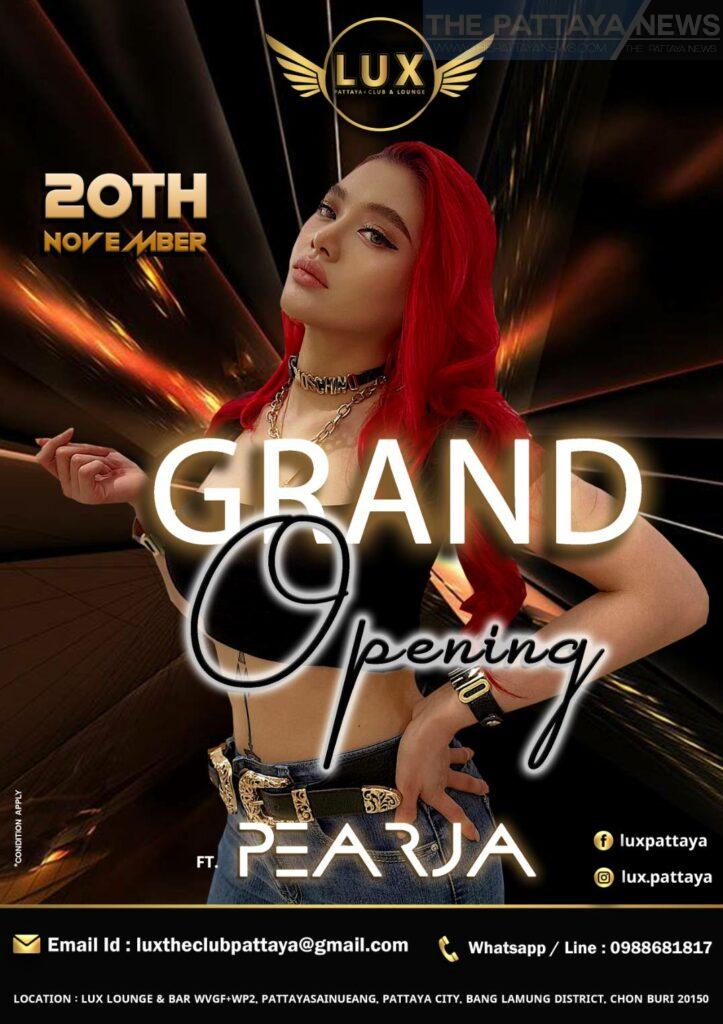 For their grand opening, they will have a special live concert from Thai superstar Pearja known for her stunning performances on Thailand's hit TV show The Voice All-stars Thailand. Known for her catchy songs and signature red hair as well as neverending supply of energy it will be a can't -miss show.
A special message from Pearja is below. Lux can't wait to see you soon as they redefine nightlife in Pattaya.
For more from Lux make sure you follow their Facebook page right here!