Sattahip, Chonburi —
A body of an unidentified foreigner was recovered off a Sattahip beach Thursday, November 17th.
The body belonged to a bearded white male foreigner aged around 40-50 years old. Sattahip naval officers recovered the body on November 17th after finding it adrift 200 meters off Nam Sai Beach in Samae San Bay, Sattahip district, Chonburi.
The deceased foreigner wore black-green-blue swim trunks and a black backpack with no shirt. Inside the backpack, the officers discovered a pack of cigarettes, condoms, and a rock weighing about one kilogram. No documents were found, according to the officers.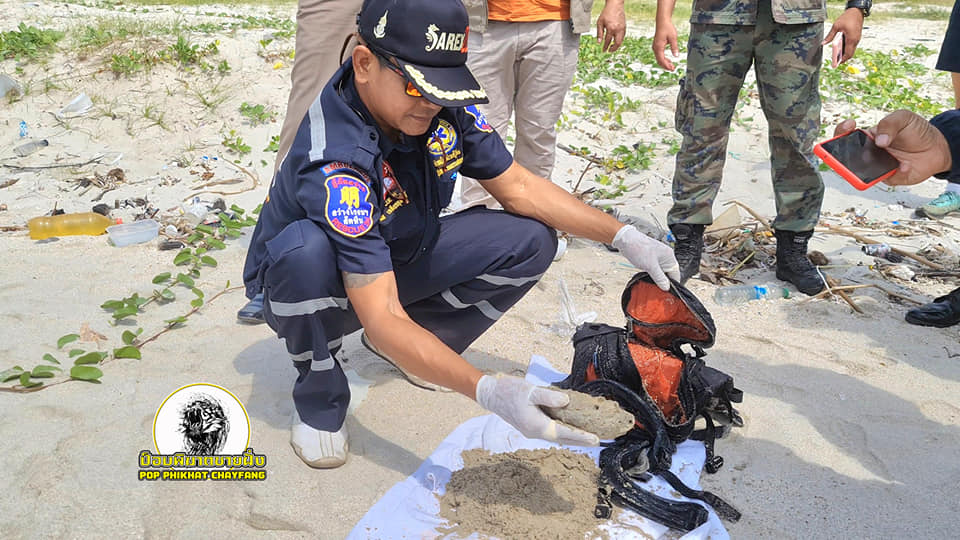 A preliminary autopsy found no wounds or indications of a physical assault or murder. The foreign man was anticipated to be dead for several days.
Sattahip rescuers transferred the body to a forensic institute for a thorough autopsy, while Sattahip police were checking the missing person reports in the area to identify the man.